26 Oct 2021 | Randy Kemner
FALL AT THE WINE COUNTRY
There is something just American about the fall.  Football, Trick-or-Treat, Thanksgiving, leaves changing color, the beginning of brisk weather, and for those of us who celebrate the seasons, the deepening of our cuisines.  Roasts, stews and soups have replaced the lighter fare of summer, and our wine choices follow suit.  It is the season of red wines again, not the lighter chillable reds of summer, but more robust wines that we've been waiting all year to uncork.
Not only is the whole house filled with the aromas wafting from the oven, but sharing our food and wine with others gives our gatherings more significance, and makes our wines' purpose ever nobler.
America's big feast day is Thanksgiving, and our traditional fare is an amalgam of German, African American, New England and southern influences.  Candied yams, cornbread stuffing, roast turkey, cranberry sauce, potatoes, and greens are served on millions of tables on the same day, along with pies made from pecans, pumpkins, and that mysterious concoction known as mincemeat. 
This heavy, cacophonous melange is almost as wine-challenging as Santa Fe's Hatch Chile Festival, because American's propensity for sweetness on the plate is usually a prescription for disaster with the tangy-tart flavors of our favorite dry wines, making them ultra-tangy and painfully tart.  Yet we still want to open our desired reds and whites that day: Chardonnays and Pinot Noirs, Burgundies and Bordeaux, Brunellos and Zinfandels, despite the soaring alcohol in so many of them.
The hard part about making pairing suggestions for our customers' holiday meals is that no two households are exactly alike.  Over the years, we've had customers tell us they don't do yams or cornbread stuffing.  Some—wait for it!—don't even do turkey on Thanksgiving Day!  Your crazy uncle spouting off about foreigners and socialists will be apoplectic if he sits down to a Thanksgiving dinner without turkey.  It's un-American!
Our next-door neighbors aren't un-American socialists just because they ordered a platter of sushi instead of roasting a turkey for Thanksgiving. They might be grooving on the richness and diversity of contemporary American life on America's most delicious holiday, and toasting their guests with glasses of excellent cold sake, which is just fine with me.
For decades comforted by a traditional turkey dinner (the kind with yams and cornbread stuffing out of the box), I experimented with everything from Pommard to Chardonnay, Cabernet Sauvignon to Chenin Blanc, and most of those wines couldn't begin to keep up with my sweet sister-in-law's Kool-Whip fruit salad.  The red wines I'd settle on were from Beaujolais, and the white wines had to have a little sweetness and come from Germany or the Chenin Blanc belt of the Loire Valley.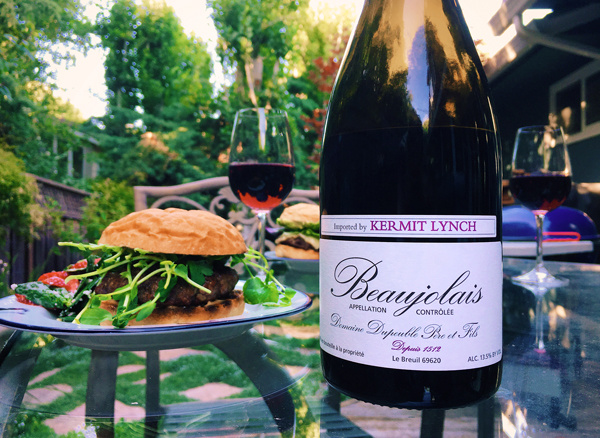 Those of us without Kool-Whip on their plates, who have also dis-inherited their yams in favor of savory-only dishes, may have better luck with Pinot Noir, Pinot Gris and even full-bodied Chardonnays.  I'm past guaranteeing great pairings for Thanksgiving—too many people have pushed back at my Beaujolais suggestions. I've become weary.
I confess to getting a warm feeling with all the colorful gourd and corn stalk decorations that pop up every fall season, and, still, I like to order in a bunch of Beaujolais for the season; it seems like the thing to do in the fall.  Maybe it was helped by the modern tradition of Nouveau Beaujolais which arrives each year precisely one week prior to turkey day.  Village Beaujolais and Cru Beaujolais, also made from Gamay Noir, all taste great with roasts of every kind—pork, turkey, beef, and chicken.  And the better ones don't cost a lot, especially relative to established Cabernets and Bordeaux. 
But, heck, Thanksgiving is just one day (or a few, depending on leftovers), and there are a lot of wonderful autumn foods that can turn out elegant dinner parties, especially with elegant wines chosen to accompany them.  Butternut squash soup, stews, cassoulet (get out your French cookbooks), any roasted meat, and oysters on the half-shell all call out for wines that taste best this time of year:  Alsace, Vouvray, Chablis, Barolo, Pinot Noir, Syrah, and the aforementioned Cabernet and Bordeaux.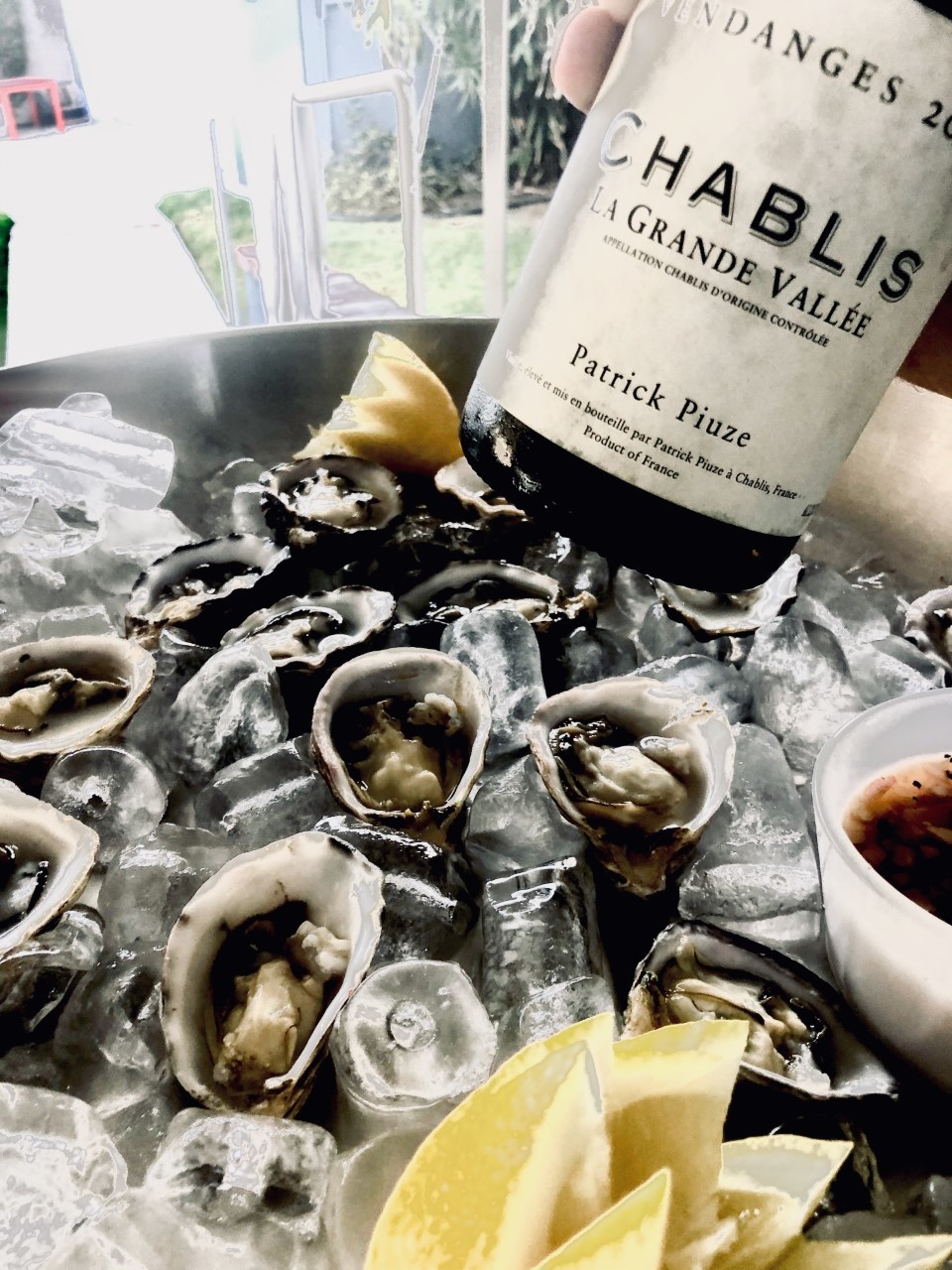 Hand a glass of grower champagne to your guests as they arrive.  I do that all year long, but in fall it's just merrier.