Posted on
By Jeremy Dugan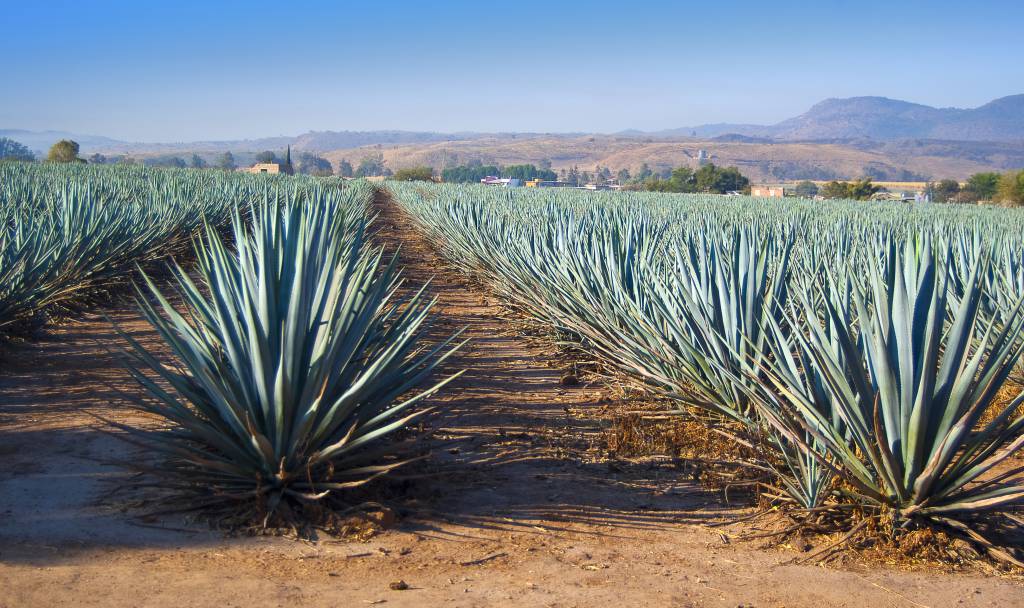 With Cinco de Mayo a week away, it's time to celebrate Mexico's greatest export; Agave Spirits.
I love Agave. The plant itself is interesting; the fact that it can take anywhere between 6-15 years for it to mature to the point of being able to be used to make a spirit shows the patience and durability of not only the plant, but those who have decided to make the byproduct of the plant their life's work. There being over 100 species of Agave plants sparks my exploitative interest; wanting to try as many as I can and figure what makes them different. And the fact that like wine grapes, Agave plants express the terroir they are grown in, you get to learn which region you prefer your Agave to come from. It's these unique (when talking about distilled libations) characteristics that have lead me to have this affection that I have for Agave.
Which is why I am sadden when I see people drink ordinary Tequila on Cinco de Mayo. While it should be a day we remember the great Battle of Puebla in 1862, really we use it as a day to drink Tequila. And while I have no problem with that being the way to celebrate the day, I do have a problem with the day being celebrated with basic, everyday Tequila. If you are going to honor the memory of the great victory for Mexico, do it with their greatest export; true artisan Agave made spirits. So join me on the 5th and raise a glass not only to those brave souls that fought their French counterparts, but to those who spend years making your Tequila, Mezcal or Bacanora.
Tapatio Blanco Tequila
This has nothing to do with the California based hot sauce company. If you are from the State of Jalisco, Mexico you are called an El Tapatio. So it should be no surprise that the Tequila with the pride of Jalisco on it taste great. Subtle Agave herbal characteristics pair with fresh cracked black pepper to give this Blanco a savory flavor profile. Delicate vanilla bean adds a creamy mouthfeel that plays very well with the herbal and pepper characteristics.
ArteNom 1414 Reposado Tequila
Located in the Arandas Highlands, where the likes of Siembra Azul, Pura Vida and Muchote are produced, this 10 month aged Reposado actually gets its yeast for fermentation from the Agave plants that are harvested to make it. The result is a spirit that has rich vanilla that pairs with the bold spice notes. Softer caramel adds to the richness of the Tequila but the spice and herbaceous keep it lean, preventing it from being sweet. Delicate notes of dark chocolate tickle the palate on the finish just adding to the layers of deliciousness you get in this bottle.
Fortaleza Anejo Tequila
With 2 years of age in American Oak barrels, how could Fortaleza Tequila Añejo not be out of this world? Rich notes of coco and caramel explode onto your palate with a bright cracked pepper characteristic to balance the sweet flavors out. Lighter Agave herbal notes pair with hints of cinnamon and vanilla. The creaminess of the vanilla just adds to the lovely richness of this Añejo Tequila.
Yuu Baal Joven Espadin Mezcal
If you want to get an idea of what Mezcal is like, looking for an easy drinking one to start out with, then this is the Mezcal for you! Made with the most common Agave for Mezcal, Espadin the Yuu Baal has subtle smokiness up front that works wonderfully with the vegetal, earthy characteristics. The slight minerality gives it a much needed pop that helps elongate the smokiness.
Don Mateo de la Sierrra Pechuga Mezcal
Located in Pino Bonito, Michoacán, one of the regions where Tequila is made, the Vieyra family stands out, much like their Mezcal. Made with Agave Cenizo (aka Agave Americana) it is roasted in a pit and then chopped and shredded by hand, then the magic that is Pechuga happens. During the process of making the Mezcal, bags containing dried fruit wrapped Turkey Breast and Venison are placed in the tanks giving it a creamy rich mouthfeel that can only be found in Pechuga Mezcals. Great fruit flavors, pineapple, prunes and citrus with a little nuttiness add to the depth and richness of this Mezcal and the flavors just linger.
Rancho Tepua Bacanora
Only made in Sonora, Mexico Bacanora is made in a similar style to Mezcal. The wild Agaves are harvested then roasted in a pit in the ground. This results in a spirit that has a combination of Agave and orange zest up front brings a zippiness not often seen. Fresh peach notes pair with the subtle smokiness to round out the libation nicely.
Just like any good thing, Agave Spirits take time to make. But it is in this process that beauty is found, the proof is in the pudding and when you compare these Agave Spirits mentioned above (and the many others we carry in our store) to the basic Agave Spirits you find at your grocery store or chain restaurants, you will see the difference. And appreciate the work that goes into making these spirits. Salud!!