14 Mar 2022 | Jeremy Dugan
HAPPY HOUR WITH JEREMY: VIRGINIA DISTILLERY COMPANY
Happy Hour With Jeremy: Virginia Distillery Co. March 18th at 6pm on Zoom
American single malt whiskies are starting to become an art form all around the country. Doctor George G. Moore, a native Irishmen who moved to the United States in the 70s, was able to bring his passion of single malts to Virginia in 2011 when he opened the Virginia Distillery Company. With such a rich history of whiskey making in Virginia, it only makes sense that it would be a center piece of this new whiskey resurgence.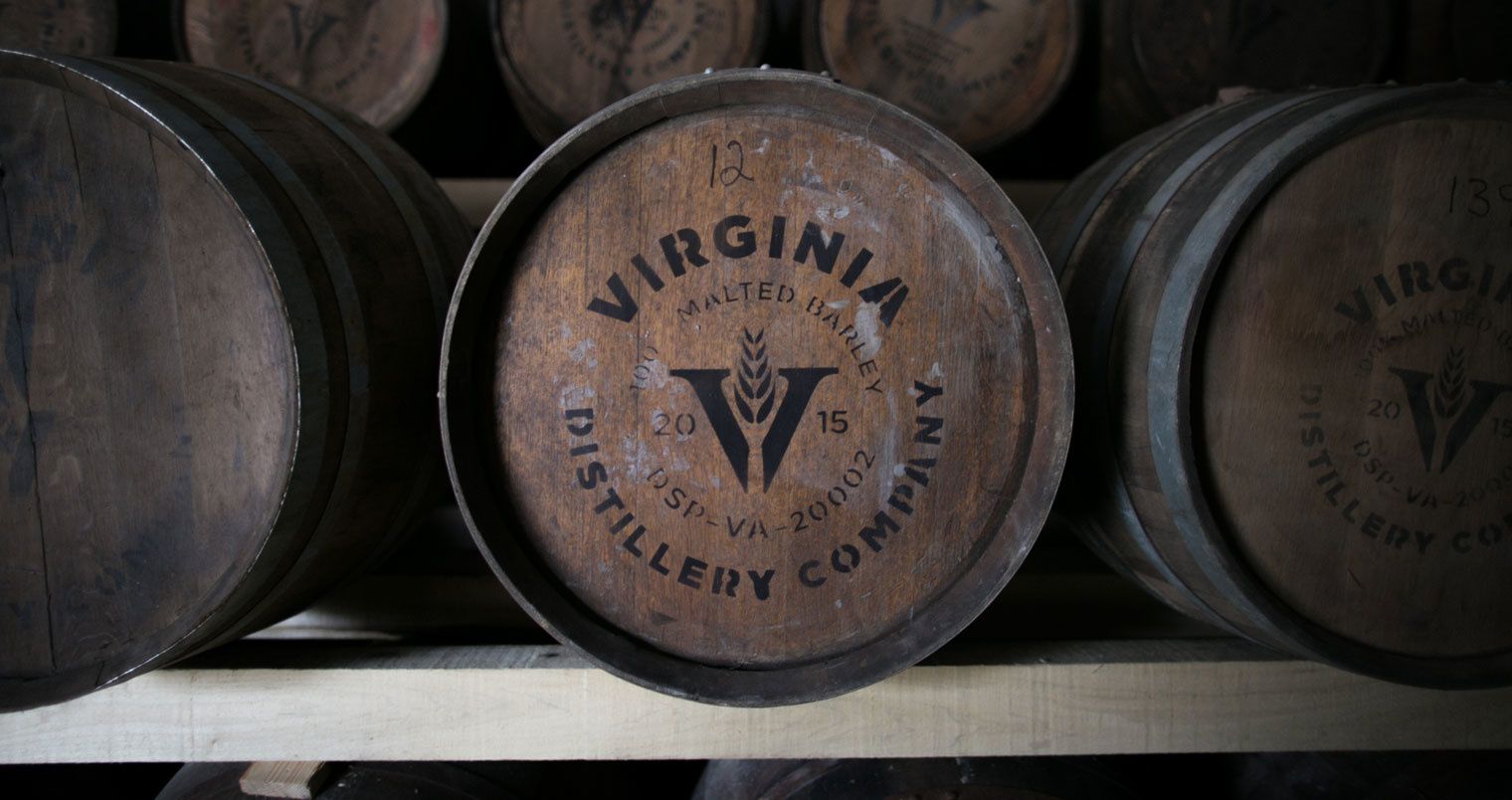 At Virginia Distillery they have a whole line of whiskies dedicated to single malt called Courage & Conviction. Each bottle is an insight to what an art form single malt is, an art form that Virginia Distillery is shining in.
 Which is why I'm excited to announce our next Happy Hour with Jeremy will feature Amanda Beckwith, the Lead Blender and Education Manager for Virginia Distillery on March 18th at 6pm. Join us as we taste through Virginia Distillery's Courage & Conviction line of single malt whiskies; original single malt, bourbon cask, cuvee and sherry cask. Purchase your single malt kit ($25.99) which includes 1 50ml bottle of Virginia Distillery's Courage & Conviction single malt whiskies, and join us on March 18th at 6pm and learn from Amanda some insight on the craft of single malt. Single Malt-Kits are in now!