19 Jul 2022 | Jessica Martinez
HOURGLASS AND BLUELINE ESTATE: A STORY OF A FATHER, A SON, AND A VITICULTURIST
PART ONE
A Father: Ned Smith was a visionary. Ned was a successful ad man in San Francisco and decided it was time for a change. He packed up the family and moved them to Napa Valley in 1964, where he opened up a real estate agency. Ned helped many aspiring vintners find their homes in the Valley such as Jack and Jamie Davies of Schramsberg, and Carl Doumani of Stag's Leap.
In 1976, Ned found what would much later become Hourglass Vineyard. This 6 acre property was just 2 miles north of St. Helena where the Napa Valley floor comes to its most narrow point and is pinched, making a nearly perfect figure-eight. He claimed it as his own because he had a feeling it was going to be a very special place. He attempted to plant the property to an orchard but it failed after just a few months. He soon realized that his neighbor, Dan Duckhorn, had the right idea. Ned planted 4 acres of Zinfandel and it yielded amazing quality for nearly 15 years.
Ned lost a battle with cancer and the vines became infected with Phylloxera, falling into despair with no one to manage the property.
      A Son: Jeff Smith was off playing guitar in a rock band in San Francisco when he got the call from his mother that is was time to sell the family vineyard after Ned had passed. It had fallen into despair after a losing battle with phylloxera and being left unattended for years. Jeff clearly inherited his father's sense of vision, and couldn't give up the land knowing there was still something very special about it. When he came back home to revive the property, Jeff was introduced to Dr. Mark Kliewer, Dean of Viticulture at UC Davis.
A Viticulturist: Dr. Mark Kliewer stepped onto the property and picked up a handful of soil to find it was Hambright, a viticulturist's gold mine! He informed Jeff that with these soils and the cool winds that funneled through the narrow part of the valley in the afternoon, and rolling hillsides that allowed the perfect amount of sun, this vineyard was perfect for Cabernet Sauvignon.           
            The Wine: In 1992 Jeff Smith replanted the vineyard to Cabernet Sauvignon and named the vineyard Hourglass after the property's geography.
In 1981 in a dive bar in Yountville, Jeff had met a man playing guitar by the name of Bob Foley…yes, that Bob Foley. With the pair's love of music and wine, it was the perfect pairing to have Bob make the first vintage of Hourglass Cabernet in 1997. Producing just 500 cases, the wine caught the attention of the "Cult Napa" competition and stole the show. They continued to sell out vintage after vintage.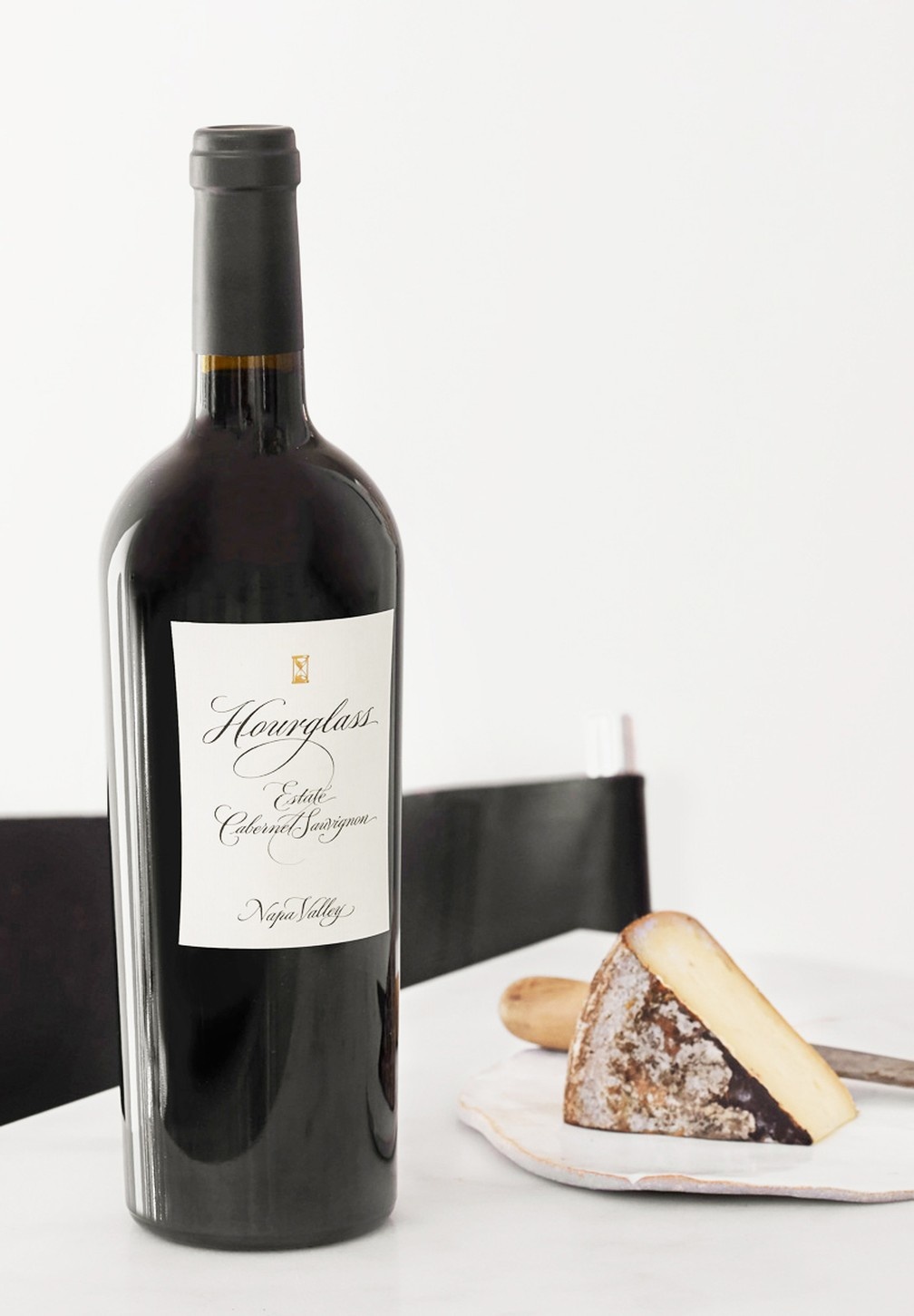 PART 2
The Blueline
            Jeff had been on the lookout for another vineyard property for years, but the valley wasn't the same blank slate it was when his father arrived so many years ago. Jeff found the McFeely Ranch located across the Silverado Trail from Duckhorn's famed "3 Palms" vineyard at the base of the Vaca Range between St. Helena and Calistoga when it came up for sale in 2006. This ranch had been supplying fruit to Sterling Vineyards and Duckhorn since the early 80's. He knew how special it was, and that it couldn't be lost, so he convinced the owners he should become the proprietor.
He built his winery into the hillside of the property and replanted ten of the original 20 acres to cline/rootstock combinations which better suited the varied terroir on the property. 2010 was the first vintage the wines were made in the new facility. He named the property the same way he named Hourglass, he looked at the terroir and its defining features. The two streams that drained the huge canyons that loomed above the vineyard and flanked and defined its shape.
The name Blueline is a term used by the Department of Fish and Game to designate streams that drained significant watersheds and supported all manner of wildflowers, especially spawning salmon. This is the only place in Napa Valley where two Bluelines drain adjacent canyons and join at the valley floor. These rocky, well-drained soils give the Blueline wines their signature, exotic aromatic lift, powerful, yet elegant structure and vibrant mineral energy on the palate.
24 acres between the two properties and all 5 Bordeaux varieties planted. It was time to employ a full time winemaker and Tony Biagi took the reins in 2012. With 20+ years of experience making wine for Plumpjack and Cade for 10 years prior to Hourglass, and making wine at Neal Family and Duckhorn prior to that, he had all the chops to craft these world class wines.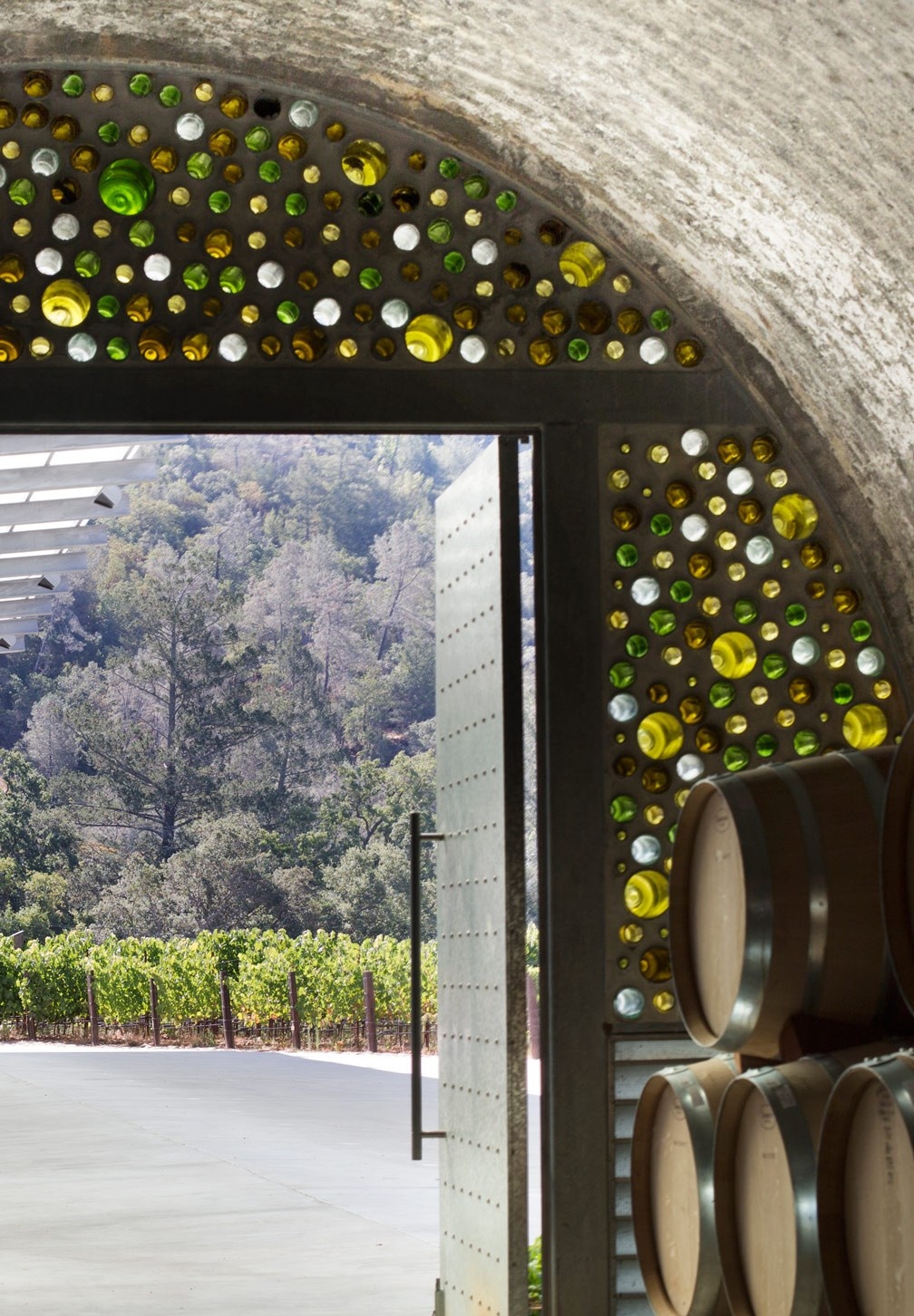 The Product of the Properties:
2021 Hourglass Sauvignon Blanc, Napa Valley $34.99
            This Sauvignon blanc is a true testament to what great land and farming can do for a grape and how it can truly shine for a region. Pulling from 6 of the most renowned vineyards in Napa Valley and Moon Mountain and the addition of 15% Semillon they created a modern Sauvignon Blanc balancing rich mouthfeel against the lively acidity and minerality. The aromas jump from the glass and fill your olfactory system with mango, beeswax, jasmine, and an array of citrus. The palate packs more of a punch than your average Sauvignon Blanc, warm spice and a little buttery pastry with a hint of honey complement the beautiful tropical guava and pineapple. The Semillon lends its hand to creating the mineral-driven vibrancy with a minerality that give the wine backbone and drive down the palate. Natural acidity dances down the palate with a finish of Meyer lemon.
2019 Hourglass Estate Cabernet Sauvignon St. Helena, Napa Valley $201.99
            The day I first sampled this wine, I had already tasted 20 other Cabernets that day, and not one of them I liked. Cabernet Sauvignon can be so many things from so many places, but this wine really affirmed for me why Napa Valley chose to make it their signature grape. The unique terroir and climate of Hourglass property lends to what make this bottle so special. This bottle is 100% estate grown cabernet coming from 27year old vines and spends 20 months in 100% New French oak. The balance in this wine shocked me. I never thought with so much new oak it would have as much terroir characteristic as it does. Aromas of Eucalyptus and high tone florals jump from the glass. Intertwining layers of dark berry fruit combined with red fruit are laced with baking spice, earth and tea leaf. This wines deep earthy notes stem from the iron-rich ham right soils.
2019 Hourglass HGlll Proprietary Red Blend, Napa Valley $44.99
            A core of merlot this wine is also supported by Petit Sirah, and Cabernet Sauvignon. 15 months in new and used French oak. Lifted aromatics of bright bring cherry, dark plum, and cigar box, with a hint of herbacousness and cocoa powder. The palate shows ripe black cherry, crushed blueberry, cola, and silky texture. Rich and concentrated, yet balanced by lively acidity with a refined structure and fine grained tannins. This wine can age but drinks beautiful at any age.
2019 Hourglass Blueline Estate Merlot, Calistoga, Napa Valley $72.99
            82% Merlot, 11% Cabernet Sauvignon, 5% Malbec, 2% Petit Verdot. The Blueline Estate has gravelly, mineral-rich Cortina soils providing incredible draining, yielding smaller berries with greater concentration and structure. This merlot is bright, fresh, and focused. Opening with waves of cherry, raspberry, currants, and a little mandarin orange peel, they intertwine with violet, mint, and leafy herbs. The fruit hits hard on the mid-palate, finishing with darker notes of black sour cherry and crème de cassis. Texturally, this wine plays with a firm backbone and natural acidity, supple tannins and vibrant minerality, a signature of the Blueline Vineyard.
2019 Blueline Estate Cabernet Sauvignon, Calistoga, Napa Valley $142.99
            The base of this wine is Cabernet Sauvignon (87%)  but is supported by Petit Verdot, Malbec, and Cabernet Franc. 20 months in 80% New French oak and 20% used. This wine lands on a line where it is bright and lively full of minerality, and a polished texture and richness come from a crushed stone minerality that really drives the wine into the palate.
Want a better visual and to hear from Jeff himself tell the story of Hourglass and Blueline? Watch these videos. Click Here!