27 Oct 2022 | Samantha Dugan
INTRODUCING JOSMEYER ALSACE
The region of Alsace, tucked away in the eastern part of France near Germany and Switzerland, has, and forever will, hold a very special place in my heart. It was the aromatic and wonderfully silken textured wines of this region that were the first to stir my curiosity, and flip my wine loving switch as it were. I've since fallen in love with nearly all of the varied wine regions of France, but it is with particular excitement that I sit and taste new wines from my beloved Alsace, like the ones I recently tasted from Domaine Josmeyer.
Domaine Josmeyer was officially established in 1963 though the family has wine roots planted in Alsace that date back to 1854. Located in the village of Wintzenheim which is near Colmar and has a remarkable microclimate in that they have the least amount of annual rainfall of all of France's wine growing regions.
The name Josmeyer was created when Joseph Meyer mashed his first and last name together as the name Meyer is so prevalent in Alsace.  Joseph's two daughters, Celine and Isabelle, are now in charge of the domaine, Celine in charge of marketing and the business end while Isabelle is making the wines for the domaine.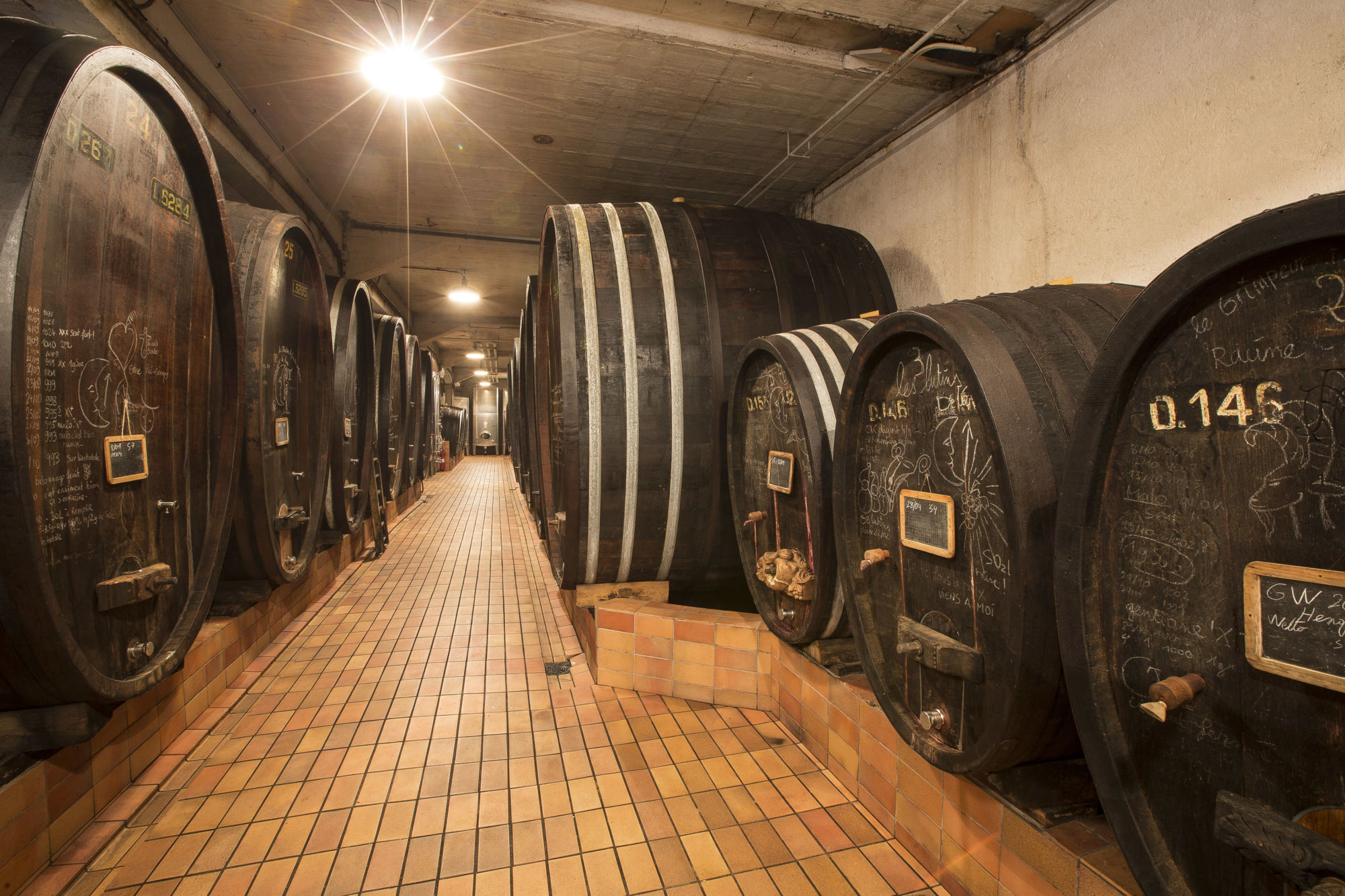 Certified organic and biodynamic, the domaine makes their wines in a much drier style than many of their neighbors, always with an eye for the dinner table and gastronomic harmony.  Minimal intervention is of upmost importance to Domaine Josmeyer, "Nothing added, nothing removed and nothing changed" is the motto, leaving us wines of purity, high energy and precision. These are elevated wines of gorgeous structure that are rockstars at the dinner table.
I was thinking Thanksgiving when I ran through them, which is still an option, but these wines are so complex and versatile they can run the gambit from fowl, spiced meats, Asian food, brothy cabbage dishes, sausages and pungent gooey cheeses. I am thrilled to offer these culinary partners and I encourage you to grab them while you can as they are very limited.

2018 Domaine Josmeyer Le Fromenteau Pinot Gris, Alsace
I was absolutely bowled over when I buried my nose in the glass and took a deep sniff of this Pinot Gris. Overflowing with ripe orchard fruit flecked with white flowers and fresh wild herbs. The wine bounces back and forth from fruit to savory and back again. Beautifully weighty in the mouth with a silken finish that while dry, goes on and on. Think fall flavors when considering pairing but don't be restricted by that.  This wine can take you from squash soup to spicy sausages without batting an eye.
$34.99 per bottle
2018 Domaine Josmeyer Les Folastries Gewurztraminer, Alsace
Named from Poet Ronsard's Book of Follies, this spice-driven and weighty white wine is a massive blast of untamed assertiveness. Bursting with peaches, leechee, orchids and warm spice. Dry, but swollen with ripe fruit, this wine craves big flavors to pair with it. Think Indian, spiced meats like pastrami or salami, braised cabbage with sausages and your most funk-tastic of gooey cheeses. Not for the timid, but when you are ready for a walk on the wild side, this wine is waiting for you.
$36.99 per bottle
2020 Domaine Josmeyer Le Kottabe Riesling, Alsace
You think Riesling is too sweet? I've got just the wine to wash that taste right out of your mouth. Layered and complex, this wine goes from nearly bitter citrus rind to fleshy white stone fruit, to a green herbal note and back again. All with a luscious and curvy mouthfeel. A very serious Riesling with just enough snappy tang on the finish to keep your palate watering and seeking more.  
$34.99 per bottle