23 Mar 2022 | Thomas Oliver
LEAVE IT & FORGET IT: A QUICK GUIDE TO INFUSING
For my latest foray into infusions I decided to make my own bitters. I was inspired by jasmine green tea. That clean, delicate flower smell that wafts off the green tea...  Yum! To learn about bitters, I talked to a local herbalist, Julie at Green Wisdom. She told me how she uses bitters to stimulate appetites and increase the mucus output of ones stomach. Prepping one's stomach to eat and helping you digest if you've had a large meal. She loved my idea of jasmine bitters and she had plenty of dried jasmine flowers for me. She carried a large assortment of bittering agents as well.
Now if you have ever strayed into the amaro world, you may know about gentian root,  the bittering agent in gentian amaros, know for its slightly sweet yet profoundly bitter earthiness. Raspberry leaf would be an option closer to the tannins and bitterness of over-brewed tea. Cinchona Bark, the bark that gives your tonic water, its slight quinine bitter notes (I picked that up to make tonic syrup).  She had a wide array of bittering agents. However, I ultimately decided to try wormwood leaf for my bittering agent. Wormwood has less flavor on it, just a strong herbal bitterness. 
Recipes for bitters online had warned me against infusing disparate herbs together with no practice. But Julie at Green Wisdom had mentioned the potential for synergy with some plants, like how in a curry spices integrate in the fridge and become  better overnight. 
With that in mind, I made three different infusions. 2 jars 4 oz 151 proof vodka with 2 tablespoons of each respective ingredient, and a third jar that was split with 70% jasmine and 30% wormwood leaf by volume (in retrospect, I would've tried by weight). 
I started my mornings each day by taking it out of its dark hidey hole and by shaking it. After 3 weeks, I finally strained and bottled my bitters. 
To find my ideal mix, I used drops of each individual tincture to better understand the ratio. My preference did surprise me, but the delicate flavor of Jasmine necessitated a higher ratio of Jasmine tincture to wormwood. I settled on a 10 drops to 1 drop of wormwood ratio for my personal use. My 70%. 30% by volume tincture was acceptable but maintained a little bit too much of the herbal character of the wormwood, tasting like hay bitters with strong jasmine and a delicate floral finish. Still delightful but without the strong presence of Lavender bitters I had had in the past(what can I say, I love to drink flowers). I ended up cutting the 70% 30% tincture with remaining jasmine tincture I had from my first batch. I still have loads of pure wormwood bitters.
In the future, I would either infuse less of the bittering agents for mixing, or I would infuse multiple of the core herbs to create more bitters at the same time. As it is, I have plenty of wormwood bitters laying around. I plan to explore rose or lemon balm bitters next.
Cocktail wise, the breadth of adaptations was remarkable. It works well with alpine amaros for its pronounced earthy, woodsy, and a usual floral component. Here is what Jeremy made with his:  used it .5 oz Honey Syrup, 3/4 oz Lemon Juice, 1 oz Amaro 14 from Brovo, 1.5 oz James E. Pepper, & 3-4 dashes Jasmine bitters to garnish.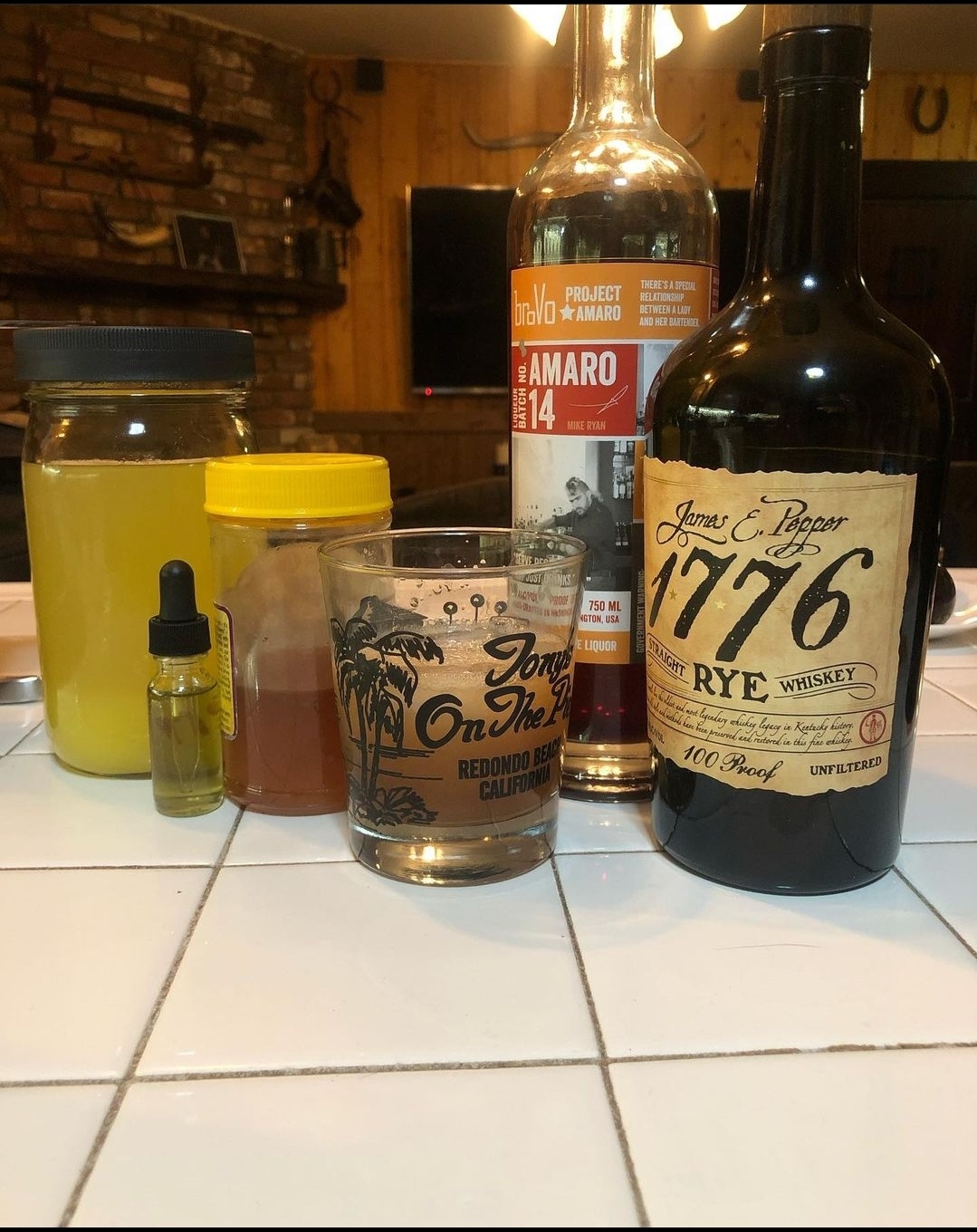 My first instinct with it was our Yuzu Liquor. I added 1.5 oz Earth Vodka, .5 oz Dry Vermouth  and .5 oz Oka Yuzu Citrus Liqueur to my mixing glass and stirred. Garnished with a dash jasmine bitters and a lemon peel. The yuzu liquor gives it a nice candied lemon front with some of that floral note brought out by the jasmine bitters. It may be a touch sweet for some people, but feel free to adjust with Cuocco Americano instead of Yuzu Liquor to achieve a similar flavor profile.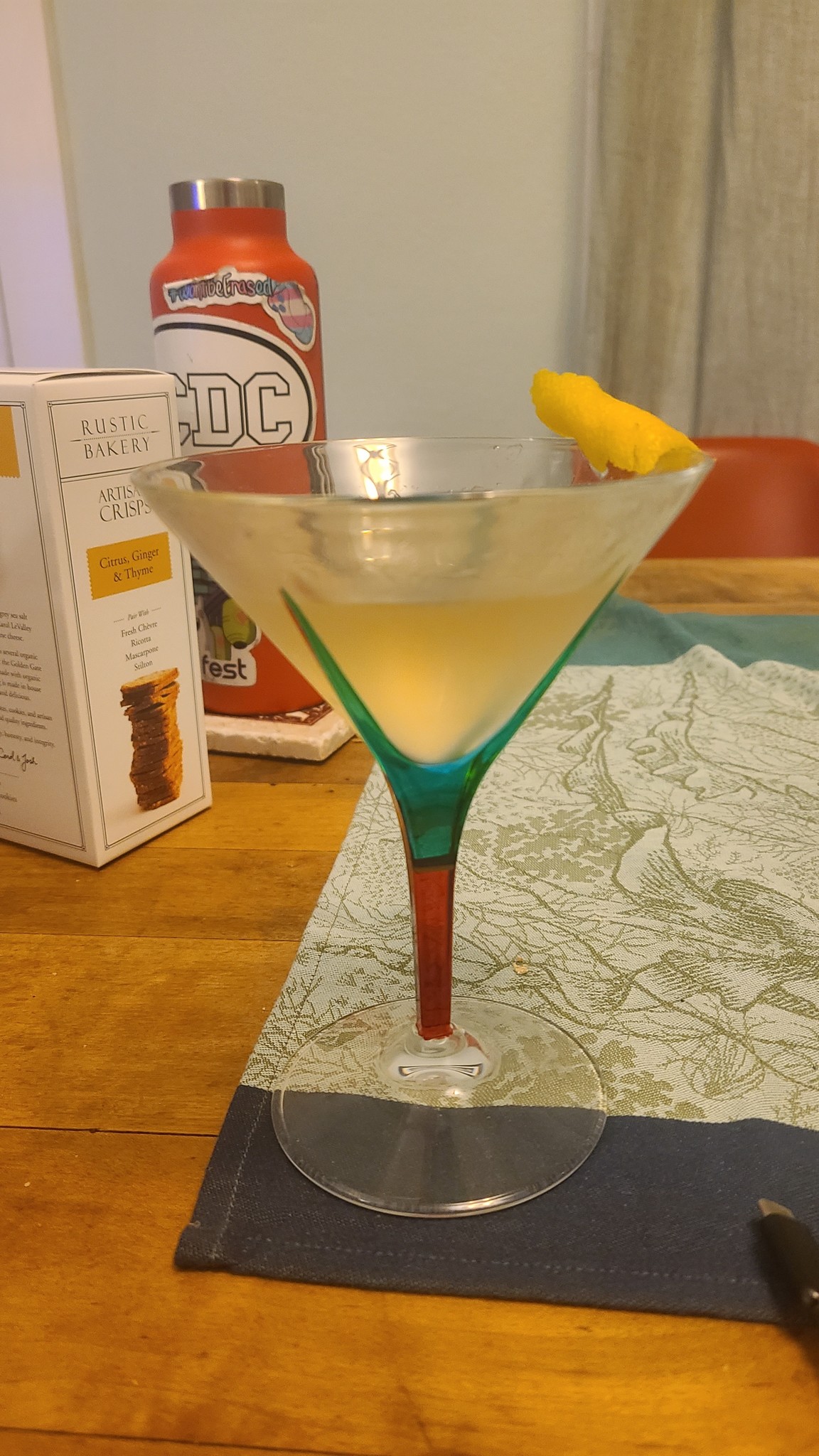 The bitters also worked in a variety of Absinthe cocktails. A corpse reviver was the perfect format for it but experimenting with a few other absinthe heavy cocktails was delightful! 
Jeremy had the wonderful idea of using Bennet Wild Hunt bitters as a replacement in a quick pinch. The Wild Hunt bitters have this expansive earth flavor with a fresh alpine pine needle flavor and a softer floral note from the yarrow