23 Mar 2022 | Jessica Martinez
LEO STEEN: A WINE FOR EVERY TABLE

"The winemaker in me thinks about the vineyards I am privileged to work with and what I love about them while my sommelier side reminds me that great wine finds its most elegant expression served along side good food and in the company of family and friends."- Leo Steen
After reading about Leo and sampling his wines, this quote really resonated with me. I really appreciate this because it is how I think wine should be enjoyed. Leo was born and raised in Denmark in a family of gourmands; food and wine have always been a part of his life: from his childhood to his position as Wine Director at Kong Han, Copenhagen's first one-star Michelin guide restaurant.His love of wine sent him to Alsace, Loire Valley, Champagne, Burgundy, Spain, Italy, and eventually to California where he began his winemaking journey in 1999. By day he was a winemaker and by night a sommelier.Eventually it led him to Stuhlmuller Vineyards a family run winery in Alexander Valley Sonoma. He became a winemaker there in 2004 and he founded Leo Steen wines that same year. His wine-making perspective focuses on the land: good clean farming, natural yeasts, lower alcohols, and less new oak. After trying his wines recently he really hit the mark for me with his red table wine and chardonnay. 
The first smell of his 2020 Casa Verde red table wine ($21.99) and I was in awe. This isn't something that happens to me very often with red wine. I couldn't get my nose out of this glass, but the beautiful ripe fruit bid me to take a sip. It is medium bodied with red fruit and earthy notes and is truly booming and full of personality. The Strawberry and bright red cherry jump out first with some underlying dry herbs. This wine has structure without ridges and has lively dancing acidity that makes for a nice balanced finish. My exact words after my first sip were "F***k that is good" followed by "What the heck is in this? This is a true field blend with a base of Carignan that has been put through carbonic maceration followed by Grenache, French Colombard (a white variety) with splashes of Barbera and Cabernet Sauvignon. Everything is farmed organically and biodynamically (not certified), unfined and unfiltered you get every nuance of this beautiful blend. Layers of high toned fruit combined with waves and waves of earthy undertones. It is so easy to drink it can be chilled but doesn't necessarily need to be.
Over all a beautifully easy to drink table wine that would go with an amazing array of foods. Of course when I taste something this good I want it to be our wine of the month so as many people can experience it as possible. I called the entire staff over and we all agreed that that it was worthy of a feature. We even considered raising the price bar on our wine of the month just so it could get as much attention as possible but instead I am just going to make it an extra feature for the month and hope everyone loves it as much as we do.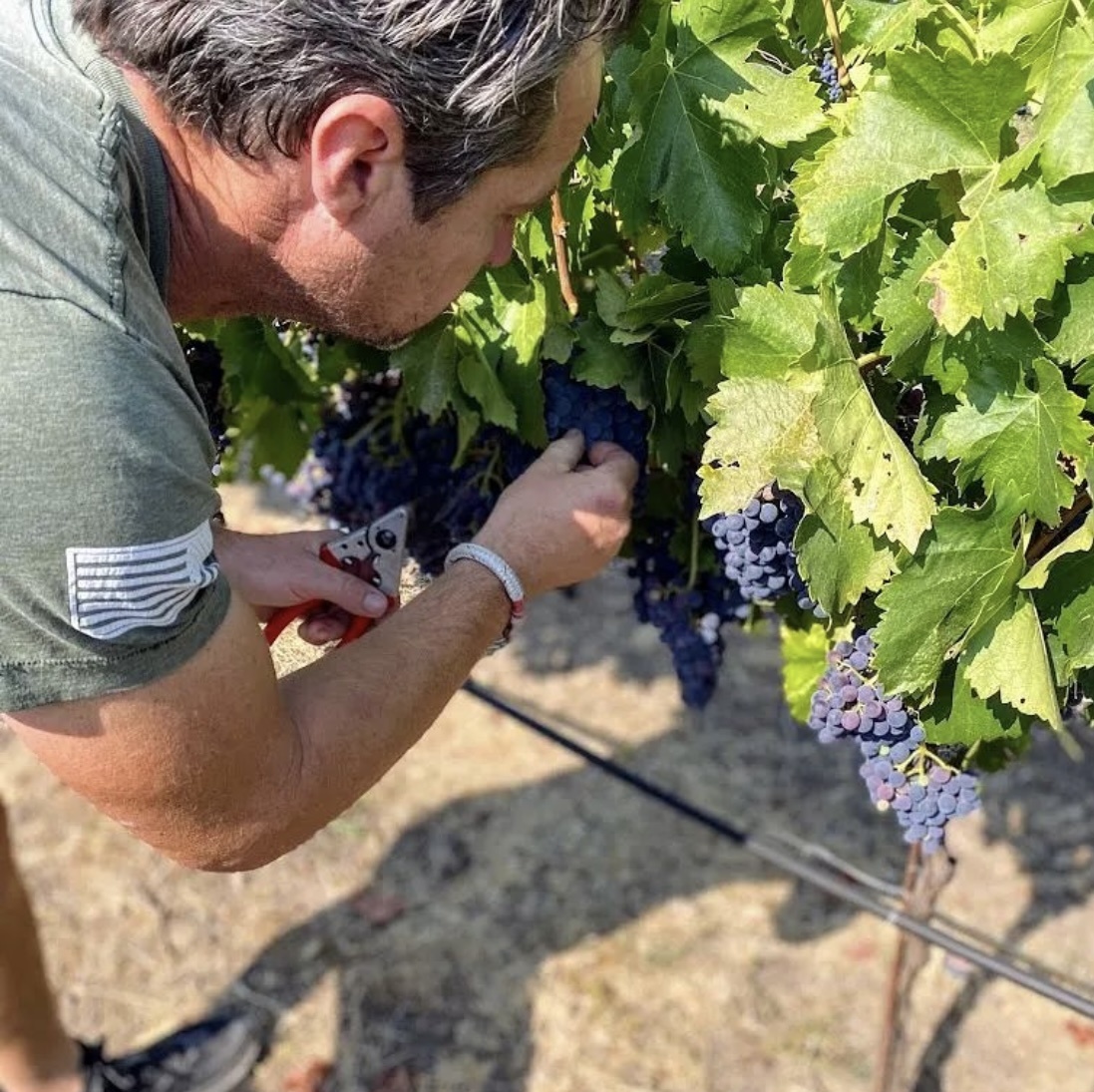 As a fan of Chardonnay I love finding great expressions of the grape. The 2018 Leo Steen Bruzzone Vineyard Chardonnay ($34.99) comes from a vineyard that is 4 miles from the Pacific Ocean and the town of Santa Cruz. The vineyards were planted in 1998 and are dry farmed. They were fermented in a 360 gallon French oak cask and 500 L French Oak puncheons. During sixteen months of aging it goes through malolactic fermentation with the occasional stirring of the lees.  All of these factors generally contribute to a big, oaky, buttery chardonnay. However, this is not that. This cool climate chardonnay is full of salinity, minerality and enticing layers of lemon zest, orange peel, hints of lime, and mint. The cool climate acidity brings nerve and energy and an inviting creaminess to this wine. Only 300 cases made!
With such small production on this wine and its growing popularity I am sure it will go quickly so I hope you stop in this weekend and give these beautiful wines a go! -Jessica Martinez