01 Sep 2021 | Jeremy Dugan
OFF HOURS BOURBON--SEPTEMBER SPIRIT OF THE MONTH
By Jeremy Dugan
When Jake Ireland started thinking about making his own Bourbon label, his goal was to make a Bourbon that was approachable and modern. A Bourbon that could fit any occasion whether it is you celebrating a big birthday with your family and closest friends or just dinner with you and your pets. A Bourbon for every day, for every person. That is part of the reason he named his product Off Hours, "Everybody has off hours and that defines who you are."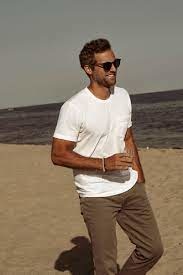 Since everyone has off hours of work, Off Hours is made for everyone. Being from Indiana, Jake had some connections to MGP, a company that makes whiskies for brands all over the country. So he worked with his old connections and found a 4 year Bourbon with a mash bill of 75% corn, 21% rye and 4% malted barley that fit his vision for Off Hours.
Knowing he needed someone to make sure his spirit was of quality Jake went to Ashely Barnes to be the Master Blender. A graduate of EKU with a BS in Biology and a minor in Chemistry, Ashley learned about quality control as a Quality Control Tech at Buffalo Trace before becoming the Assistant Quality Control Manager at Four Roses.
It is in Ashley's hands that Off Hours gets its finesse and layering of flavors. I have always enjoyed the title of Master Blender because there is truly a mastery to blending.  Single Barrel Whiskies are always fun because each barrel is going to taste different.
But how do you take barrels that all taste a little different and make a consistent product? Well, it takes a Master and that is Ashley Barnes. A nd what she has made is a Bourbon that serves as a great introduction Bourbon to anyone trying to figure out the American Spirit.  But also a Bourbon that veterans of the libation can appreciate and drink joyfully.
Soft notes of caramel and vanilla greet your palate and coat it nicely. Vibrant notes of orange peel and rye give it a sharpness that cuts down on the richness from the caramel and vanilla. The rye also adds floral-ness that brings just an extra touch of elegance to the Bourbon. And at 95 proof, there isn't any heat, so this is definitely a Bourbon you can enjoy neat, on the rocks, with dinner, for dessert or any day that ends in Y.