29 Oct 2022 | Randy Kemner
OUR NOVEMBER WINE OF THE MONTH--CLOSER TO THE SOUL OF PINOT NOIR AND BEAUJOLAIS THAN CHATEAUNEUF-DU-PAPE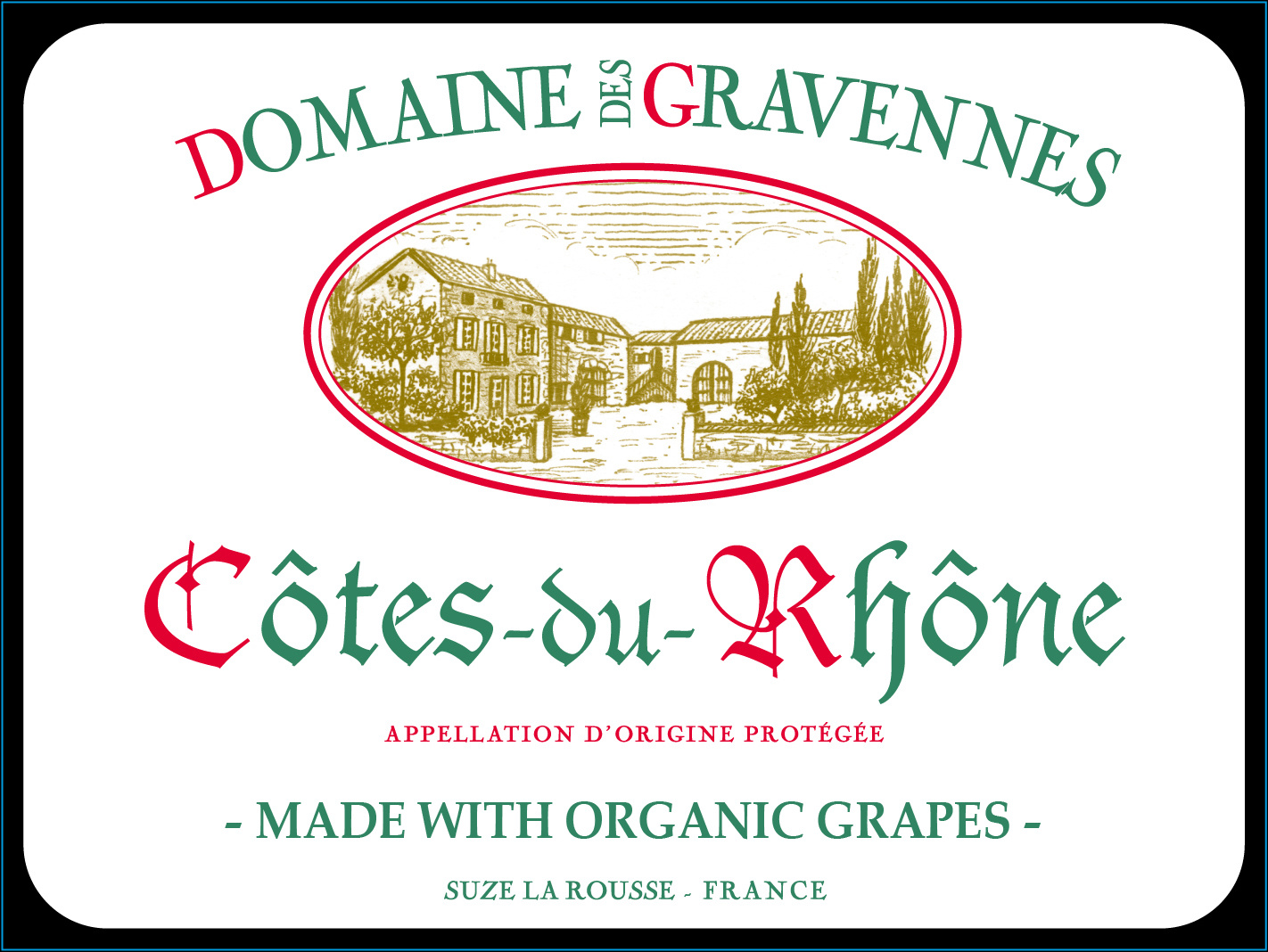 We like to think seasonally when selecting our Wines of the Month, and there is no escaping Thanksgiving and the upcoming holiday festivities to put us in a wine-and-food mindset.  Beaujolais comes to mind, plus wines designed for cooler weather fare, like those from Alsace and Germany, and Chenins from the Loire Valley.
But Côtes du Rhône?  That's Mediterranean, isn't it?  The usual roast-herbed inflection found in these wines suggest pairing with braised lamb shanks, garlic, olive oil, herbs de Provence, certainly not roast turkey with cornbread dressing.
Well, sometimes Mother Nature gives us some surprises, as this vintage of one of our most popular Rhones demonstrates.  The new vintage of Gravennes is a lighter-bodied charmer, more Beaujolais in soul than Chateauneuf-du-Pape.  Gone is the garrigue, and in its place is some beautiful cherry-fruit from its Grenache, and perhaps a suggestion of raspberry jam, but only a dollop, from its Syrah. 
Four generations of the Pradelle family have farmed this domaine, now run by a daughter, Bernadette Bayon de Noyer and her husband, Jean, who farm organically and are joined by their sons. 

This friendly and unconventional blend will make a fine house wine this time of year if you are inclined to buy a case.  We were only able to acquire 25 cases…then—poof!—it'll be gone.