23 Feb 2022 | Jeremy Dugan
SIEMPRE TEQUILA; FOREVER CONNECTED TO FAMILY TRADITIONS
Monica Sanita has a family history in the world of agave. Her Great Grandmother and Grandmother were both Mezcaleros. So in 2014 when her and her partner Alex Lacroix were trying to find a brand of tequila to import into their home country of Canada and couldn't find one they enjoyed, her ancestors must have been tapping into them when they came up with the idea of going to Mexico and making their own brand. Along with Alex's friend Chris Matte they communicated and tasted with 100 different distilleries. They found their Master Distiller and in September of 2015 their first bottling of Siempre tequila occurred. That year they made 150 cases, they are now up to 50,000!
One of the things that I think makes Siempre stand out is that they use Blue Webber Agave from both highland and lowland territories. Highland tequilas usually have a more savory profile while the lowland tequilas have a rich profile and bigger mouthfeel. Combing the two you get the best of both worlds; a rich, full-bodied tequila, but at all 3 levels, Plata, Reposado and Anejo, you can still taste the freshness of the agave. All 3 expressions are now available at your favorite wine store in Signal Hill.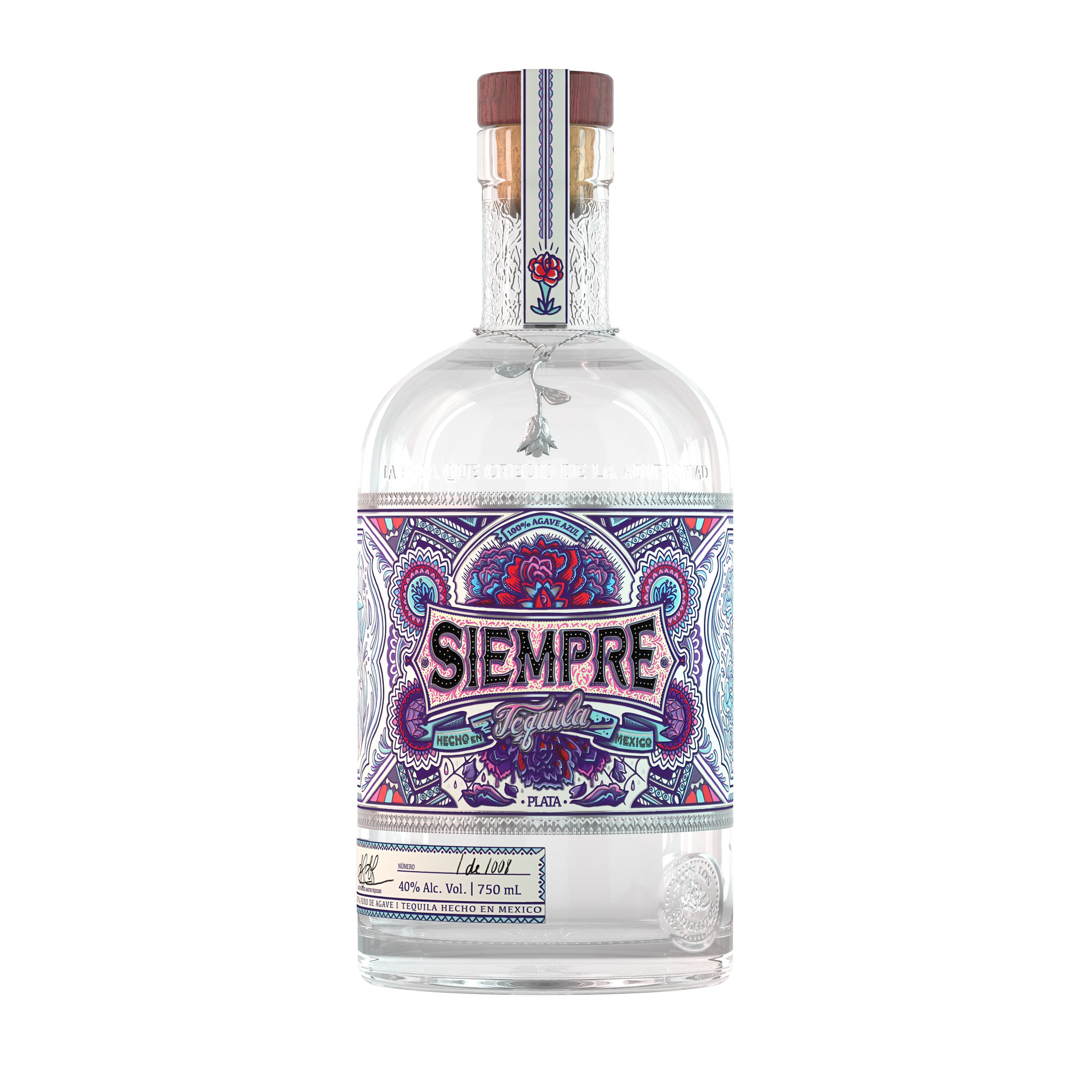 Floral agave characteristics lighten up the palate before a slightly sweet coating of the mouth. Cracked black pepper balances out the roundness and sweetness nicely. Rich and full style of un-aged tequila, can be used to take shots or in a cocktail.
$29.99 per bottle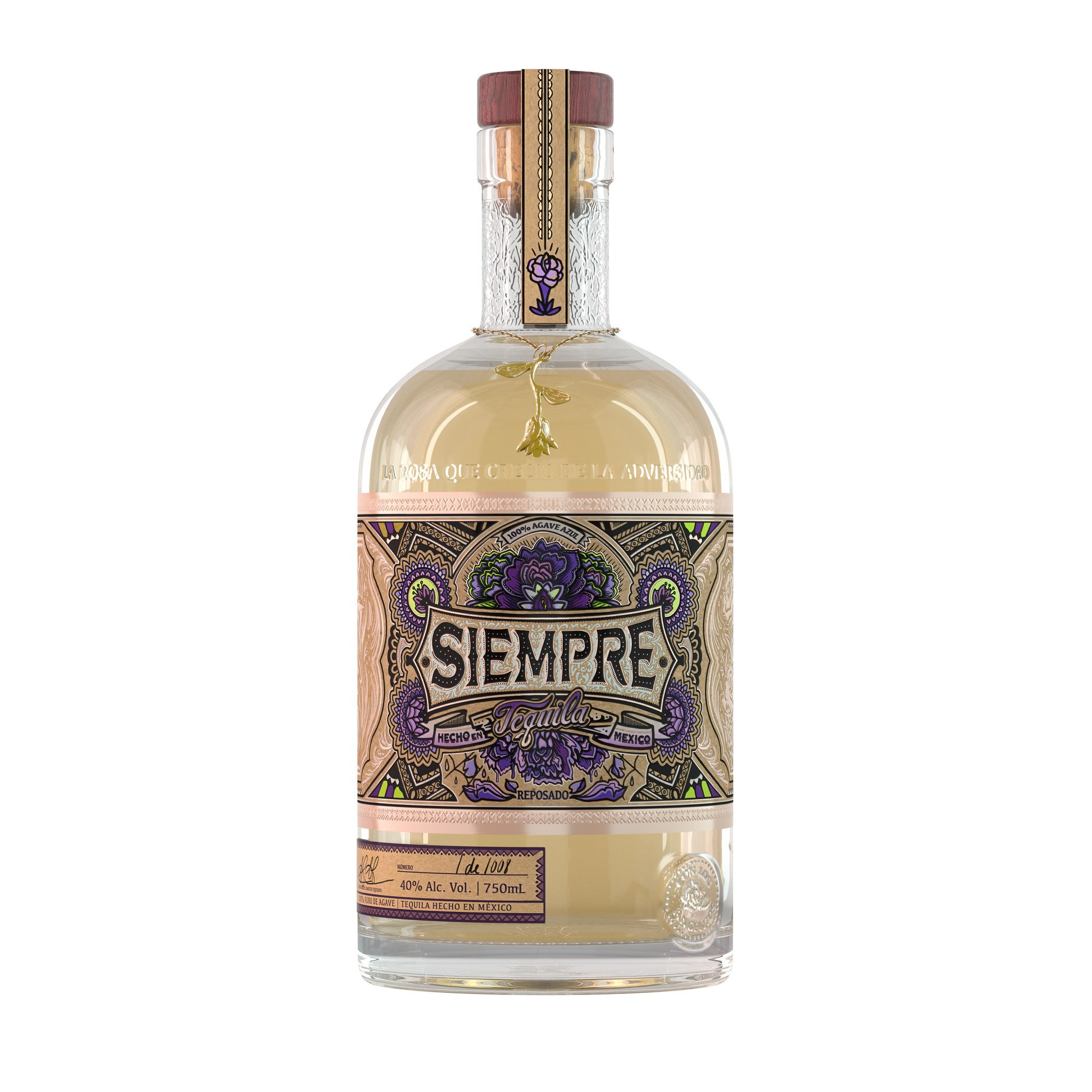 Such rich flavors in this tequila. Aged for 6 months in Tennessee whiskey barrels and new virgin oak. When blending together the barrels, for every 10 barrels of Reposado, 1 barrel of Extra-Anejo is added to the mix. Resulting in a Repo with vibrant cinnamon spice and orange zest notes up front. Rich notes of butterscotch and toasted vanilla coat the palate and bring a decadence to the spirit assisted by that Extra-Anejo added. The finish is more vegetal than you would expect, notes of agave and white pepper cut down on the richness of the mid-palate.
$34.99 per bottle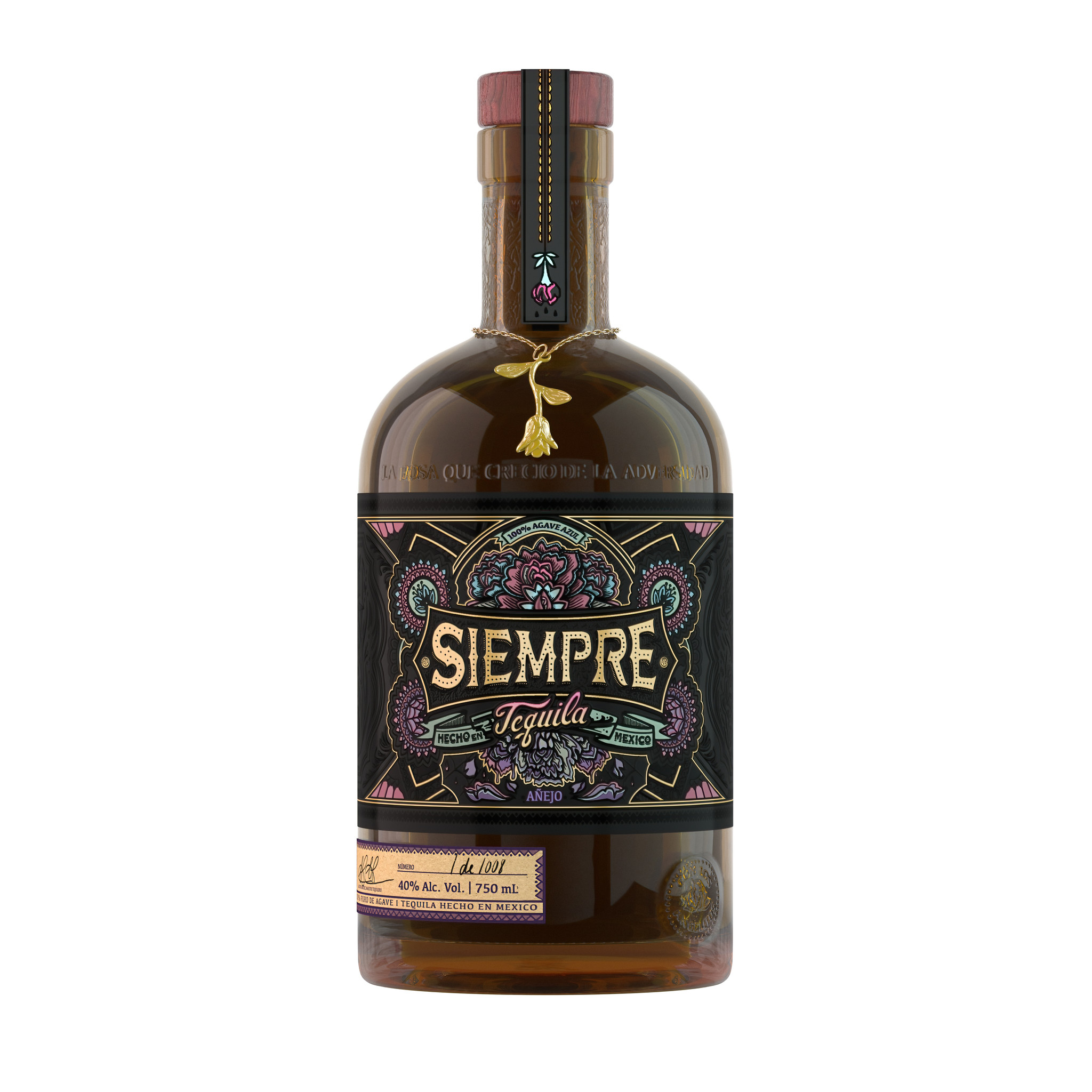 Funny how Siempre got their Anejo Tequila. They originally tasted it to be their Reposado, but because they were a young company and were out making moves to get their products on the shelf, the Repo aged for another year and became their Anejo. The result is a spirit with bold dark coco flavors up front that are pairs with butterscotch and toasted vanilla. While this is a rich and full style tequila, you can still taste the agave on the finish, coming out as a note of white pepper.
$44.99 per bottle