Posted on
By Kevin Lepisto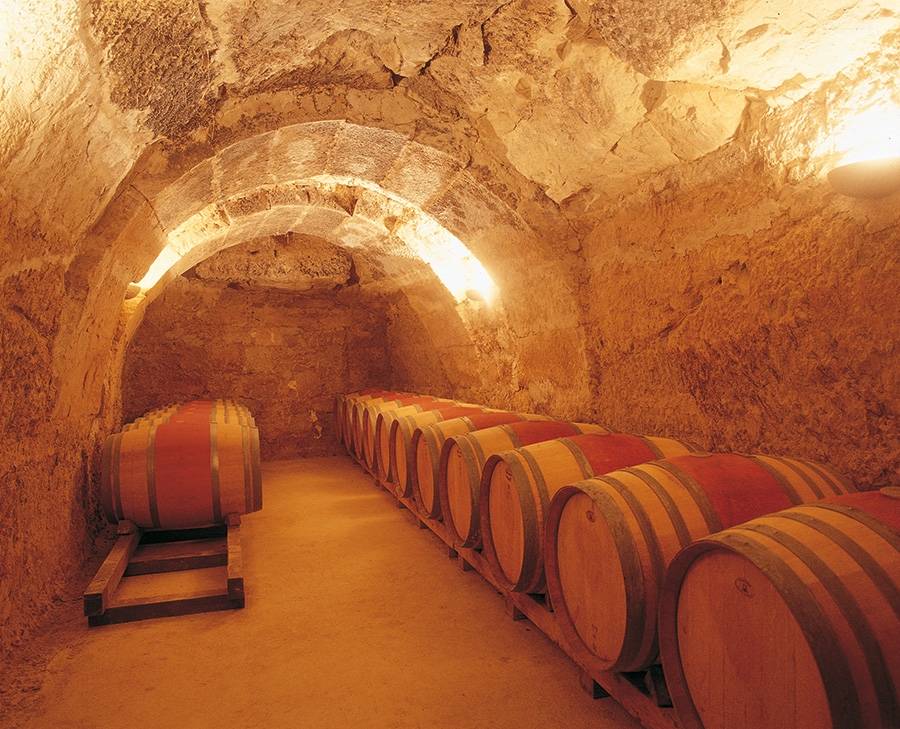 Old School or Modern in style, Spain's world-class red wines continue to astonish. Where else in the world can you find complex red wines at these prices?
If you're like me and are always looking for great buys in wine, then I highly recommend checking out wines from Spain. No other country in the world delivers the diverse quantity of high quality wines at remarkably inexpensive prices like Spain does.
So how does Spain do it?
First let's tackle pricing. Although Spain has a rich history of winemaking going back for thousands of years, their wine industry is relatively young and modern. Spain was under dictatorial rule until the 1970's and during those years there was hardly any, if at all, investment in or modernization of their wine industry. When Spain joined the European Union in 1986 there was a flood of investment and innovation in their wine industry, and now they are the 2nd or 3rd largest producer in the world, only behind France and Italy.
The population of Spain is les
s than California so there aren't that many people to consume all that wine. That means they need to export it, and now Spain is the largest exporter of wine in the world.
Spanish wines are still not as popular in the U.S. as, say, California, France or Italy, so the laws of supply and demand keep prices low. Secondly, costs in Spain are low compared to most countries. Land and labor is relatively cheap and most wineries or farms in Spain have been family owned for generations, meaning they don't have a huge mortgage to pay. Compare that to a winery in Napa Valley who had to pay $300k an acre for property.
Now let's tackle how they produce such high quality wines.
As I mentioned earlier, the modern Spanish wine industry has only been developing in the last 30 years, and under the guidance of wine importers like Jorge Ordonez and Eric Solomon who taught producers about quality over quantity, the use of modern techniques and equipment, there was a great era of discovery, promoting ancient varieties and unknown wine regions. Producers are now focusing on growing traditional varieties that are particularly suited for their wine region's unique climate and terroir.
Secondly, Spain's overall climate and terrain, like California, is great for winemaking. Whether its crisp Albariño whites from the cooler "green Spain", rich and bold Monastrell reds from the Mediterranean coast, or juicy Grenache wines from Navarra, odds are in the winemakers favor that conditions will be right for producing quality wines. This is all great for us savvy wine consumers as each year more and more incredibly delicious and affordable Spanish wines hit the shelves.
Here are some incredibly delicious and affordable wines to explore:
2015 Sierra Cantabria Rioja Selección, Rioja
This is the youngest Tempranillo wine from the Eguren family's Sierra Cantabria Winery and one of the best value wines in the Spanish section. It's a highly expressive medium bodied wine showing fresh red and black fruits with hints of vanilla and spice. The tannins are there but just enough to add structure and balance to this satisfying wine. I'd suggest buying a couple bottles, you'll be happy you did!
$11.99 per bottle
2015 Bodegas Merayo Mencia, Bierzo, Spain
Mencia is a grape grown in Northwestern Spain in the regions of Bierzo, Ribeiro Sacra and Valdeorras that has caught the attention of wine enthusiasts especially with wines produced from old vine Mencia grapes. Bodegas Merayo has been growing grapes for generations and the average age of their Mencia vines are 60 years old. This entry level Mencia sees no oak treatment so the beauty of the old vine fruit really shines. It has the characteristic berry and floral aromatics and the medium bodied wine is vibrant with dark black cherry and berry fruits. It's fresh and smooth and immensely satisfying.
$11.99 per bottle
2016 Vendrell Rived Serè, Montsant, Spain
Josep Vendrell is one of our favorite young winemakers from Spain producing wines in the Montsant region near Barcelona. His wines always show great finesse and are highly expressive. His Serè wine is a blend of 80% Grenache and 20% Carignan from 50-80 year old vines. This is a lot of wine for the price. Deep and rich with red and black fruits, well balanced yet complex.
$13.99 per bottle
2014 Bodegas Volver 'Tarima Hill' Monastrell, Alicante, Spain
Monastrell, also known as Mourvedre in France and other parts of the world, is widely grown in the hills of southeastern Spain near Valencia in the Alicante and Jumilla regions where it thrives in the dry, hot summers and cold winters. Volver's Tarima Hill is 100% Monastrell that is made for full bodied wine lovers! Tarima Hill is a powerful wine with bold dark berry fruit, hints of leather and spice and a nice long finish. An impressive wine for the money!
$15.99 per bottle
2015 Flaco Tempranillo, Madrid, Spain
This easy drinking Tempanillo comes from organically and dry farmed old vines in the hills surrounding Madrid. Who knew they had old vine Tempranillo around Madrid? Apparently even most Spaniards aren't aware and that is what keeps this wine so inexpensive. The wine is lush and soft with red cherry fruit and backed by some herbaceous spice notes to keep it interesting. A great value wine for weekday dinners!
$8.99 per bottle
2016 Emilio Moro 'Finca Resalso', Ribera del Duero, Spain
Emilio Moro is a 3rd generation winery in the Ribera del Duero region. Finca Resalso is the name of the first vineyard Emilio Moro planted back in the 1930's. The wine by the name is produced from their youngest Tempranillo vineyards and is easy and fresh with lively berry fruit and nice acidity to make it perfect for food. The wine spends 4 months in used French barrels just to add a little texture and structure. A great go to wine for any meal!
$15.99 per bottle
2015 Viña Gormaz Tempranillo, Ribera del Duero, Spain
A previous vintage of this amazing wine was selected as our wine of the month and each new vintage of this wine doesn't disappoint. Produced from 50+ year old Tempranillo vines, this wine way over delivers for the price. Aromas of ripe berries and violets are followed by vibrant flavors of ripe red cherry fruit with subtle spice notes dancing around the tongue.
$10.99 per bottle
2014 Xavier Clua El Solà d'en Pol, Terra Alta, Spain
The Clua family is a 4th generation family of growers in Terra Alta near Barcelona, who in 1996 decided to start bottling wine under their name. Their El Solà d'en Pol, a blend of 60% Grenache, 20% Syrah, 10% Merlot, and 10% Cabernet Sauvignon, has been a best seller in the store for many years. The unoaked wine is bursting with fresh red berry and plum fruits and has plenty of lip smacking acidity to take on most food pairings.
$9.99 per bottle
2014 Coto de Hayas 'Centenaria' Old Vine Garnacha, Campo de Borja, Spain
Centenaria is a 100% Grenache wine produced from 100 year old vines in the Campo de Borja wine region of Zaragosa. This wine is a great example of the incredible values you can get from Spanish wines as it delivers a lot of wine for the price. The medium bodied wine is packed full of red and blue berry fruits with notes of balsamic and spice. It's smooth and satisfying.
$14.99 per bottle