Posted on
By Jessica Martinez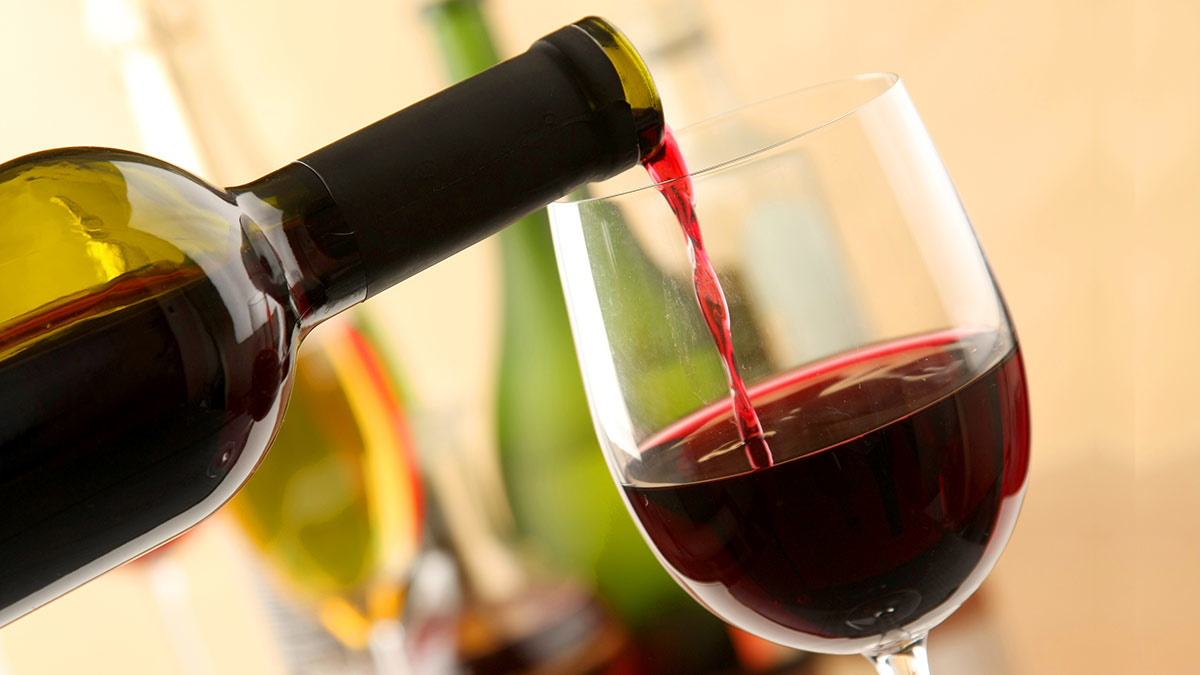 In Australia, GSM means something a little different, and by different I just mean the Aussies have their own way of saying things.  GSM for us here in the States means Grenache Syrah and Mouvedre; in Australia they call Syrah Shiraz and Mouvedre Mataro.
Now that we have that cleared up, let's talk about where most of the GSMs and Grenache come from.  The biggest growing region in Australia is the Barossa Valley and they grow a LOT of Shiraz. B arossa Shiraz is known for its full body, with rich chocolate and spice notes. Grenache and Mataro are known as blending grapes in that region, with the exception of a few killer bottlings of straight Grenache.  
McLaren Vale is Australia's other main growing region for these wines.  With a Mediterranean climate possessing a clear set of season, it is great weather for Grenache.  McLaren is known for its GSM blending grapes  The Shiraz is known for its dark chocolate and licorice flavor profile with a soft rolling palate.  The Grenache has a profile of plum, mulberry, tobacco leaf, spice, and mint.
2015 Yalumba GSM The Strapper, Barossa Valley, Australia
48% Grenache, 34% Shiraz, 18% Mataro. All of the grapes were picked separately and fermented in small batches some in oak some in stainless steel. The wine was then aged in large and small oak vats. Small size barrels leave less oak influence on the wine and it is matured for 12 month in new French oak hogs heads and puncheon and older Hungarian and American hogsheads, French oak puncheons and barriques. This wine has intense aromas of strawberry, perfumed floral aromas as well as nutmeg and fennel. The palate has a juicy raspberry profile with a long savory tannic finish.
$17.99 per bottle
2015 Schild Estate GSM, Barossa Valley, Australia
Schild Estate was founded in 1952 and is on its 3 generation of winemaking while also being one of the oldest winemaking families in the Barossa Valley. This blend is made up of 52% Grenache, 24% Morvedre, and 24% Shiraz. This wine sees no time in oak but is full of cocoa on the nose along with a smoky leather aroma. The structured tannins are not overly drying being balanced out by great acidity. There are soft coffee and cocoa flavors followed by lots of fruit and finishes with the classic Australian eucalyptus finish.
$14.99 per bottle
2016 John Duval Grenache "Annexus" Barossa Valley, Australia
Grenache is one of my favorite things wines from Australia. This wine is only made in the best vintages from very low yielding vineyards. This wine is 100% barrel fermented for 12 months in older French Oak Hogsheads. Aromas of red fruits with a hint of rose and savory spice. The palate is medium bodied with an array of cranberry and raspberry fruit with impressive purity and flavor intensity. The acidity and fine tannins are the backbone of this wine.
$42.99 per bottle
2015 Yangarra GSM McLaren Vale, Australia
Produced from dry farmed organic grapes and certified Biodynamic, 2015's blend is 68% Grenache (planted in 1946), 26% Shiraz and 6% Mourvedre. Like all Yangarra wines, this has remarkable depth and purity to go along with firm, ripe fruit flavors and aromas. The fruit is handpicked and sorted followed by indigenous natural yeast ferment and 10 months on the lees in used French oak. There are plenty of spicy, earthy, savory dark berries on the nose and palate, with a typically Aussie touch of minty herbs. It has medium body and is quite smooth, with nice firm tannins and a very nice finish with a hint of dusty cocoa. Will age well for 3-7 years. Bright and fragrant with spicy red and blue fruit aromas and flavors with cocoa, savory and herbal notes. Sharp precision yet sensual, with a long, brooding, finish. Pairs with lamb, game, beef, and cassoulets.
$27.99 per bottle
Kay Brothers 2017 Grenache Basket Pressed, McLaren Vale, Australia
This 98% Grenache is accompanied by a 2% splash of Shiraz creating a wine that has amazing aromas of rose petals and cherries. This wine has perfectly soft tannins that just graze the palate with a refreshing acidity that makes this wine perfect for a hot summer day. One of the great things about this wine is that everything the winery does is by hand, from picking to sorting and pressing the grapes in their basket that dates back to 1928.
$32.99 per bottle
Yangarra 2014 Old Vine Grenache, McLaren Vale, Australia
Coming from biodynamically dry-farmed,  un-trellised bush vines planted in 1946,  this wine has a delightful spicy fruitiness typical of Aussie Grenache, but with an attractive brightness and wonderful savory complexity. The fruit is hand-selected, undergoes open-top, wild yeast fermentation and is gently basket pressed. There is a compelling underlying complexity to the  cherry and plum flavored fruit. Silky smooth tannins lead to a really satisfying mineral driven finish. It sees 9 months of used French oak and is left on the lees for 12 months. This has more refinement and subtle complexities than most at this price. A real find and age-able for 5-10 years.Bold and authoritative with finesse. Fresh fruits of wild black and Morello cherries, bay leaves, clove and hints of juniper with very fine tannins. Pair with lamb, osso bucco, beef.
$27.99 per bottle