Add your review
Review Brothers Spumoni Classic Italian Ice Cream, All Natural, Santa Ana, California, Quart
Brothers Spumoni Classic Italian Ice Cream, All Natural, Santa Ana, California, Quart
In store Pick-Up ONLY! We cannot ship ice cream.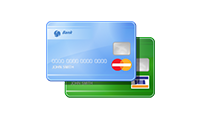 Spumoni has to be one of the best-kept secrets in the ice cream world. For those who have yet to try Spumoni, your experience starts with a confused reaction from the name, then softens with a visual introduction to the colorful ice cream and then you positively melt when you eat it.
This might be your favorite ice cream on the planet! In classic form, Brothers churns chocolate, pistachio, strawberry, and rum flavored ice creams and add chopped up pistachios, crimson cherries, and chocolate chunks. Mamma mia, this ice cream is delicious! Plus it's all natural!
productpage_usp_1_title

productpage_usp_1_text

productpage_usp_2_title

productpage_usp_2_text

productpage_usp_3_title

productpage_usp_3_text

productpage_usp_4_title

productpage_usp_4_text