Add your review
Review Callisto California Dry Botanical Rum, Petaluma
Callisto California Dry Botanical Rum, Petaluma
$36.99
($36.99 Incl. tax)
Falling somewhere between a Rum and a Gin this is a real fun cocktail spirit. Taste great in a Honeysuckle cocktail (Bee's Knees with Rum).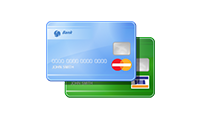 The story of Callisto starts with Giles, the founder, leaving his home island of Bermuda and moving to the Bay Area with the goal of expanding the American palate for Rum. It took him and his team a year of blending rums (sourced from Trinidad & Nicaragua) with California botanicals (rosemary, rose petals, lemon, cherry bark and artichoke leaves to name a few) to find the perfect combination to put the Callisto name on. And what they came up with was a spirit that has the traditional profile of rum but a refreshing lively twist. Creamy coating mouthfeel leads to a medley of savory botanicals. Lemon zest and lavender with subtle notes of rosemary. Spice pops more on the finish along with a hint of vanilla. What I really like about Callisto is its versatility in cocktails.
I love a Bee's Knees and the rum version of the drink a Honeysuckle. Callisto gives me the best of both worlds in one bottle. And I believe the versatility can expand to many more drinks. For those of you who like Gin based cocktails, you'll just have a little more body and weight to your drink using Callisto. If you fancy yourself a Rum cocktail, how many of those drinks add floral and citrus flavors? Callisto already has you covered so you won't need to use as much additional libations to give your cocktail depth. And it's tasty on its own! The combination of Rum and botanicals already gives the spirit a cocktail like profile by just adding an ice cube.
productpage_usp_1_title

productpage_usp_1_text

productpage_usp_2_title

productpage_usp_2_text

productpage_usp_3_title

productpage_usp_3_text

productpage_usp_4_title

productpage_usp_4_text