Add your review
Review Camille Saves N.V. Brut Rose Grand Cru Champagne, Bouzy
Camille Saves N.V. Brut Rose Grand Cru Champagne, Bouzy
$66.99
($66.99 Incl. tax)
Hands down one of the sexiest Brut Roses we have. Made from 60% Chardonnay and 40% Pinot Noir and is sexy as hell and it is doing its thing like crazy right now. Black fruit, pie dough, citrus, sweet cured ham and all with perfect bone structure and curve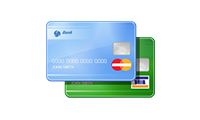 Hands down one of the sexiest Brut Roses we have. Made from 60% Chardonnay and 40% Pinot Noir and a wine I have always called, "A librarian in fishnet stockings, smart and sexy as hell" and it is doing its thing like crazy right now. Black fruit, pie dough, citrus, sweet cured ham and all with perfect bone structure and curves.
This lovely Brut Rose is primarily from the Grand Cru village of Bouzy and consistes of 60% Chardonnayand 28% Pinot Noir, the remaining from still red Bouzy Pinot Noir. It was aged 4 years before being disgorged. This rose drinks like a red wine with nice concentration and tannin structure to go along with all that flavor!
The Saves family has lived in Bouzy since 1894. It was founded by agricultural engineer, Eugene Saves after marrying Anais Jolicoeur, the daughter of a wine producer from the area. Since then, Louis, Camille, and Herve have continued the traditions established by their father. The vineyards here face due south and have a very high chalk content. No herbicides or pesticides are used here and winemaking is meticulous. You can taste the results.
productpage_usp_1_title

productpage_usp_1_text

productpage_usp_2_title

productpage_usp_2_text

productpage_usp_3_title

productpage_usp_3_text

productpage_usp_4_title

productpage_usp_4_text