Add your review
Review Camus VSOP Cognac "Intensely Aromatic"
Camus VSOP Cognac "Intensely Aromatic"
$59.99
($59.99 Incl. tax)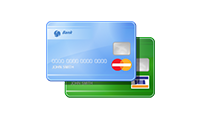 Until about a decade ago, the only places Americans could buy Camus cognacs were in Europe or in airport duty-free shops. Without much experience with the brand except for seeing sponsorship posters on Grand Prix railings, it's not a stretch to assume that the Borderies-based Cognac house must be massive. I recently had an opportunity to sample several brandies from the line, and selected my three favorites, including this VSOP bottling. With a complex and inviting aroma, the silky-textured brandy offers satisfying richness and an obvious appeal in its nearly sweet, caramel and vanilla flavor.
productpage_usp_1_title

productpage_usp_1_text

productpage_usp_2_title

productpage_usp_2_text

productpage_usp_3_title

productpage_usp_3_text

productpage_usp_4_title

productpage_usp_4_text