Add your review
Review Chateau Montelena 2019 Cabernet Sauvignon, Napa Valley
Chateau Montelena 2019 Cabernet Sauvignon, Napa Valley
$86.99
($86.99 Incl. tax)
Fresh and dynamic, with cranberry, cola and raspberry jam. The acidity is laser focused, the spine pulling the layers of flavor into harmony with the wine's supple, yet dense, structure. The tannins here serve to elevate, not overwhelm, the kinetic balanc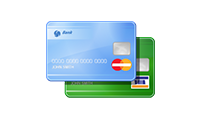 Dark garnet, nearly violet in the glass, the aromatic intensity of this wine is irresistible. Fresh berries and dried cherries comingle with bergamot, lavender, mint, gunpowder and sage without a single element dominating another.
Fresh and dynamic, with cranberry, cola and raspberry jam. The acidity is laser focused, the spine pulling the layers of flavor into harmony with the wine's supple, yet dense, structure. The tannins here serve to elevate, not overwhelm, the kinetic balance of texture, ripeness and vineyard character.
Toasted hazelnut and vanilla emerge as the wine leans savory with mushroom, black pepper and cedar. The Merlot in the blend really shines here with rhubarb, cassis and velvety softness.
productpage_usp_1_title

productpage_usp_1_text

productpage_usp_2_title

productpage_usp_2_text

productpage_usp_3_title

productpage_usp_3_text

productpage_usp_4_title

productpage_usp_4_text