Add your review
Review Cimarron Tequila Blanco 1L
Cimarron Tequila Blanco 1L
$31.99
($31.99 Incl. tax)
A super-clean tequila, ideal for mixing.  Subtle flavors won't get in the way of other cocktail ingredients.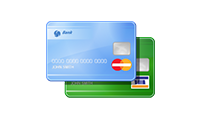 Light notes of black pepper and soil with a touch of minerality. This is a great Tequila to mix with, will allow all the flavors of the cocktail to shine.
Click here to watch an episode of Sipping with Jeremy where he reviews this Blanco Tequila and more!
productpage_usp_1_title

productpage_usp_1_text

productpage_usp_2_title

productpage_usp_2_text

productpage_usp_3_title

productpage_usp_3_text

productpage_usp_4_title

productpage_usp_4_text