Add your review
Review Compass Box "The Peat Monster" Blended Malt Scotch Whisky, Scotland
Compass Box "The Peat Monster" Blended Malt Scotch Whisky, Scotland
$67.99
($67.99 Incl. tax)
The whisky for those who love big, rich, smoky-peaty malts, our latest version of THE PEAT MONSTER is older and more elegant than before.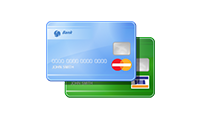 Inspired by feedback from smoky whisky lovers, THE PEAT MONSTER incorporates single malts with a more aromatic and graceful style of smokiness. Compass Box sought to retain the peaty intensity for which THE PEAT MONSTER has long been celebrated, while creating a depth and elegance not seen before.  New batches of THE PEAT MONSTER boast a spectrum of powerful coastal flavors, combining the smokiness of a driftwood fire with more medicinal peat notes. Orchard fruits and rich cask-derived creaminess balance the multi-layered smoke.
Below is the link to our Zoom event we held with Scott Ellis, Brand Ambassador for Compass Box. Click and enjoy!
https://www.youtube.com/watch?v=-bu5F5RIvh8
productpage_usp_1_title

productpage_usp_1_text

productpage_usp_2_title

productpage_usp_2_text

productpage_usp_3_title

productpage_usp_3_text

productpage_usp_4_title

productpage_usp_4_text