Add your review
Review Darms Lane "Fortune 1621" 2020 Cabernet Sauvignon, Napa Valley
Darms Lane "Fortune 1621" 2020 Cabernet Sauvignon, Napa Valley
$26.99
($26.99 Incl. tax)
Fresh nose of toasty oak, red currant, vanilla and touches of mocha. The palate is full bodied with pure notes of cherry, red berry intermingled with blackberry and hints of tobacco.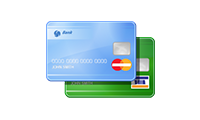 On November 9, 1621, the ship Fortune entered Plymouth Harbor bringing the second wave of settlers, just a year after the Mayflower. Edouard Bompasse was one of 35 passengers to disembark.
The Bump Family are direct descendents of Edward Bompasse. With this project, our family tries to celebrate the adventurous spirit that the other original settlers embodied. Also,wehave noticed that when we share the story of Fortune 1621, it inspires others to fondly remember the histories of their families.
76% Cabernet Sauvignon,20% Merlot, 3% Petit Verdot, 1% Cab Franc
Darms Lane is a family owned and operated winery committed to delivering quality wines from the Napa Valley and recently the Russian River Valley. It was established in the Oak Knoll District of Napa Valley in 1983 as a Chardonnay estate and was known as Crichton Hall Vineyard.
The estate was acquired in its totality in 2002 and the 14 acres of original Chardonnay vines were replaced by the Bordeaux varietals of Cabernet Sauvignon, Merlot, Petit Verdot and Cabernet Franc. In 2005, the first estate grown Darms Lane Cabernet Sauvignon was produced. Today, Darms Lane produces around 3,000 cases combined every year.
productpage_usp_1_title

productpage_usp_1_text

productpage_usp_2_title

productpage_usp_2_text

productpage_usp_3_title

productpage_usp_3_text

productpage_usp_4_title

productpage_usp_4_text