Add your review
Review Dashfire Manhattan Cocktail 100ml Can
Dashfire Manhattan Cocktail 100ml Can
Only 3oz, but at 38% abv, that's all you need!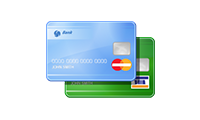 Bolder Rye spice up front gets smoothed out by sweetness from the vermouth. Keep one cold in the fridge and you'll have yourself a cocktail everyday you get home!
Check out the recording of the tasting event we held recently with Lee Egbert, owner of Dashfire Bitters.
Featured in an episode of Sipping with Jeremy.
productpage_usp_1_title

productpage_usp_1_text

productpage_usp_2_title

productpage_usp_2_text

productpage_usp_3_title

productpage_usp_3_text

productpage_usp_4_title

productpage_usp_4_text