Add your review
Review Domaine Didier Dagueneau 2019 Vin Blanc "Silex", Loire Valley
Domaine Didier Dagueneau 2019 Vin Blanc "Silex", Loire Valley
$169.99
($169.99 Incl. tax)
Started in 1982 by Didier Dagueneau who set forth tipping Pouilly-Fume on its side by making wines from Sauvignon Blanc that rival those of Burgundy.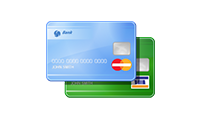 What gives?? The most prestigious producer in Pouilly-sur-Loire has revolted against the AOC system. It's still the exacting wine growing and winemaking that makes Dagueneau the colossus of Loire Valley Sauvignon Blanc.
Silex vineyards have always been treated like those of Burgundy's Grand Crus. Benjamin Dagueneau took over the reins in 2008 when his adventurer father Didier died in an experimental plane crash. Silex is always the leanest and most needing of time in the Dagueneau lineup, but the wait is way worth it. World class. 
"The 2019 Pouilly-Fume Silex shows an initial tenderness, sitting quietly and not shouting that it has made it into your glass.  This is a wine that has its act together, feeling integrated and balanced with plentiful concentration and a savory long finish.  A delicate dill note, which is charactaristic of oaked Sauvignon peeks out amid the hush."--Rebecca Gibb, Vinous
productpage_usp_1_title

productpage_usp_1_text

productpage_usp_2_title

productpage_usp_2_text

productpage_usp_3_title

productpage_usp_3_text

productpage_usp_4_title

productpage_usp_4_text