Add your review
Review Domaine Chevallier Bernard 2022 Savoie Jongieux, France
Domaine Chevallier Bernard 2022 Savoie Jongieux, France
$14.99
($14.99 Incl. tax)
Almost Chablis-like, only nervier and more alive! From the foothills of the Alps, near the Swiss border, Savoie offers us the classic wine for cheese fondue and Raclette, and we also love it alone, as a brisk, fresh, dry white wine aperitif.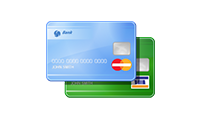 Not far from the Swiss border in eastern France lies the region of Savoie. The most common grape variety in the region is the white Jacquère grape variety, representing half Savoie's plantings. Like Pinot Gris, its generous bunches take on pinkish colors at the end of ripening. It produces a low alcohol, fresh, light, minerally and fruity wine that is typically drunk young. Domaine Chevallier Bernard, a family-owned winery, harvests their Jacquère grapes by hand. The must (grape juice) is quite tangy and has rich aromas reminiscent of Alpine flowers.  The minerally flavor reminds us of a leaner, racier Chablis. Traditional dishes of the region include cheese fondue and Raclette, and lake fishes, but seafood of all kinds will come alive with this bright, appealing white wine.
"What does it taste like? Like Chenin Blanc?" a customer asking about our newly arrived January Wine of the Month. Our unassuming pile of non-descript white lie flat boxes stacked upfront and heatedly cut open before we could even get a shelf talker written up. My own face twisted into a question mark as I searched for the right answer for this inquisitive fellow's question, "It's more like Melon de Bourgogne or Sylvaner I would say" and watched as the gentleman's face contorted into a face of confusion much like my own. I wasn't intending to be snarky, this zippy little white wine is in fact more like those, lesser known varieties than it is like Chenin or Sauvignon Blanc and it's nothing like Viognier, Chardonnay or Riesling for that matter.  
As I sit here trying best to describe our new Wine of the Month, I gaze out the window, the rain is falling, it's getting dark, the streets are slippery clean and full of revitalized freshness, just like this little white wine. Made from Jacquere, a wildly planted grape in France's mountainous Savoie region. A massive landslide in 1248 buried five villages in ice and rock and it is in this gigantic graveyard of sorts that this minerally white wine grape thrives. I once read Jacquere described as a wine that, "Whispers stones rather than singing fruit" and I have always thought that was about as perfect a description as I've ever read for the little known, to us, variety. Think about the thrill of racing down a mountain full of fresh white, powdery snow and you get an idea about what your palate is about to be met with when you take your first sip of our first Wine of the Month for 2023, the 2021 Domaie Chevallier Bernard Savoie. Mouth filling minerals, crunchy and vibrant this is a wine that holds its own with gooey cheeses, cured meats, grilled seafood, shellfish and if you are the type, like myself, that likes a little crispy zing in the glass just for fun. We have your wine right here.--Samantha Dugan
productpage_usp_1_title

productpage_usp_1_text

productpage_usp_2_title

productpage_usp_2_text

productpage_usp_3_title

productpage_usp_3_text

productpage_usp_4_title

productpage_usp_4_text