Add your review
Review Domaine de Montille 2020 Pommard 1er Cru "Les Rugiens-Bas", Burgundy
Domaine de Montille 2020 Pommard 1er Cru "Les Rugiens-Bas", Burgundy
$249.99
($249.99 Incl. tax)
If Burgundy vineyards were to be re-classified today, Pommard Rugiens would be a strong candidate for Grand Cru. Put this treasure in the cellar for 5-7 years.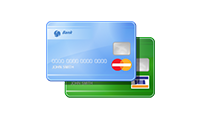 "The 2020 Pommard Les Rugiens-Bas 1er Cru has a very strict and linear nose at first, mineral driven with light undergrowth scents, the 100% whole cluster lending a light pepperiness.  The palate is medium-bodied with a fine grip on the entry, quite firm in the mouth, good volumes with a lot of backbone and sturdiness on the finish.  This will require 5-7 years to soften, so have a cellar handy."--Neal Martin, Vinous
Domaine de Montille is not only one of the greatest domaines in Burgundy, but one of the greatest domaines in France. With a family heritage that can be traced back to the 17th century and a winemaking heritage rooted in Burgundy since 1750, the de Montilles have become synonymous with their hometown of Volnay. Over the centuries the domaine has seen its fair share of feast and famine. While the original property boasted 12 hectares of vines along the famed Côte d'Or, years of selling off parcels had reduced the family holdings to a mere three hectares. It wasn't until Hubert de Montille took over in 1947 that the estate started its decades-long path back to glory. Although a trained lawyer like his father, Hubert could not deny his love of wine, so he practiced both professions for almost 50 years. In an era when 90 percent of the region's crop was being sold off to négociants, Hubert took a stand against the commercially styled wines that were in vogue to make terroir-driven wines instead.
Hubert's son, Étienne, joined the domaine in 1983, took control of the cellars in 1990, and by 1995, he was co-managing alongside his father. It was that same year that the de Montilles started the slow conversion of the estate to organic farming—a choice which took their old-school "terroirisme" to a whole new level. In 2005, they began implementing biodynamic principles, and in 2012, they earned their official organic certification. In 2006, Hubert's equally accomplished daughter Alix joined as the winemaker for whites. Gifted businesspeople and vignerons like their father, Étienne and Alix ventured into parallel pastures: in 2003, they also launched DEux Montilles Sœur & Frère, a small négociant, and in 2012, they bought the Château de Puligny-Montrachet which Étienne had been directing since 2001. Throughout their tenure, Hubert and his children have worked hard to expand the family holdings parcel by parcel. Thanks to their efforts, Domaine de Montille now consists of 20 hectares of land in 20 appellations—with a staggering 75% in premier cru and grand cru vineyards throughout the Côte d'Or.
Stylistically, their wines tend to be different than those of the other well-known names of Volnay and Pommard, as the vinifications are very traditional. While the goal now is to vinify 100% of the harvest by whole-cluster fermentation, it depends entirely on the vintage, because in certain years the stems are not deemed ripe enough to be included in the cuvaison. The de Montilles are purists, so they tend to avoid recipes and prefer to adapt from year to year. This said, they do try to stick to a few general philosophic guidelines. For example, they seek long macerations, anywhere from 12 to 16 days, and they emphasize the importance of punch-downs at the peak of fermentation. Barrel aging is paramount, but they believe the oak should not mask the wine, so they keep the percentage of new oak to 25 percent maximum. The de Montilles have always kept chaptalization to the absolute minimum, with the potential alcohol never raised above 12 percent. This philosophy came about from a miscalculation with the 1959 Volnay "Taillepieds." When Hubert tasted the wine 25 years later, he realized that the wines that had received less sugar aged more gracefully. Since then, the de Montilles have learned that less is more, and now the wines show more finesse and greater purity of fruit. While they tend to be shy on the nose and firm on the palate during their first couple of years in the bottle, they flesh out over time, providing an abundance of layered aromas and flavors which make these Burgundies as pure as they are legendary.
productpage_usp_1_title

productpage_usp_1_text

productpage_usp_2_title

productpage_usp_2_text

productpage_usp_3_title

productpage_usp_3_text

productpage_usp_4_title

productpage_usp_4_text