Add your review
Review Domaine Roland Schmitt NV Cremant d'Alsace Sparkling Wine, Alsace
Domaine Roland Schmitt NV Cremant d'Alsace Sparkling Wine, Alsace
$19.99
($19.99 Incl. tax)
Unit price: $0.00 /
Truly gorgeous pin-prick bubbles with fine citrus , mineral and toasty aromas. A joy to drink with peachy, citrus and honey notes - very clean and bright with medium body. Pair with cheese courses, on its own, fried chicken, caviar. Organic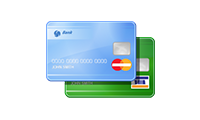 Made from a blend of Pinot Blanc, Pinot Auxerois and with a tiny bit of Pinot Noir in the mix, this light little sparkler is a sheer joy to drink. Slightly peachy with a hint of citrus and honey. Clean, bright and with a slightly weightier mouthfeel than you find in say, the Cremants from Loire or Limoux. Show stealer at our recent Alsace tasting.
The grapes for this wine come from 30+ year old vines grown in sandy loams of Bergbieten. Grapes are hand-harvested and whole-cluster pressed at optimum maturity, resulting in fine bubbles which make this wine so charming. It rests on its lees for one year.
The Schmitt family has been making wines from their vineyards in Bergbieten since the early 17th century. This village is located in the far north of the Bas Rijn, about 25 kilometers from Strasbourg. This area produces some of the most distinctive wines in Alsace. Soils are gravelly limestone, providing both perfect drainage during rainy weather, water retention during dry spells, with the ability to reflect sunlight back to the vineyards during cool, sunny periods.
After a tragic accident in which Roland Schmitt was killed, Anne Marie - his wife - has taken over along with her adult sons, Julian and Bruno. 
productpage_usp_1_title

productpage_usp_1_text

productpage_usp_2_title

productpage_usp_2_text

productpage_usp_3_title

productpage_usp_3_text

productpage_usp_4_title

productpage_usp_4_text