Add your review
Review Donnhoff 2022 Estate Riesling, Nahe Germany
Donnhoff 2022 Estate Riesling, Nahe Germany
$23.99
($23.99 Incl. tax)
A great entry wine into the stunning Riesling wines of Donnhoff. This off-dry Riesling is elegant and racy with the volcanic soils adding plenty of minerality to the playfully fruity wine. Peaches and green apples with a touch of flint.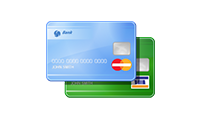 PRODUCER SUMMARY
The Dönnhoff family arrived in the Nahe region over 200 years ago, and their modest farm slowly evolved into a wine estate. Helmut Dönnhoff had been making the wine since 1966, and now his son Cornelius is the 4th generation to run this historic winery and their 25ha of Grand Cru vineyards.
VINEYARDS & VITICULTURE
Although the Nahe is a dry region, Dönnhoff does not water their vineyards as to encourage deep rooted vines. The soil is covered with organic material like straw and compost to preserve water and to avoid evaporation and erosion in heavy rains.
The vines are all grown on wireframes, low to the ground to benefit from the warmth of the stoney topsoil, and at a density of approx. 6000 vines per hectare. The Riesling vines are old clones sourced from the sites in Niederhausen and Schloßböckelheim.
Grapes are always picked by hand at Dönnhoff over two to three passes through each vineyard.
productpage_usp_1_title

productpage_usp_1_text

productpage_usp_2_title

productpage_usp_2_text

productpage_usp_3_title

productpage_usp_3_text

productpage_usp_4_title

productpage_usp_4_text