Add your review
Review Elqui Wines 2017 Carmenere-Syrah-Malbec, Elqui Valley Chile
Elqui Wines 2017 Carmenere-Syrah-Malbec, Elqui Valley Chile
$16.99
($16.99 Incl. tax)
Deep and dark almost creamy nose gives way for black currant, meat, earth and spicy minerals from the Ancient Elqui River bed. Rich and mouth filling with an incredible amount of suave creamy fine grained tannins. Young and brooding but with an incredible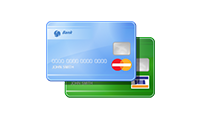 Varietal: Syrah: 14%, Carmenere: 50%, Malbec: 26%
Deep and dark almost creamy nose gives way for black currant, meat, earth and spicy minerals from the Ancient Elqui River bed. Rich and mouth filling with an incredible amount of suave creamy fine grained tannins. Young and brooding but with an incredible smooth and velvety approach. Lingering spice and fruit blends with the more mineral laden flavors of the Micro Terroir of the Elqui Valley. Broad, big and bold but sophisticatedly pleasing!!! If you want value for money this is where its at!!!!!
The transversal Elqui Valley borders the Pacific Ocean to the West, the Atacama Desert to the North, and the Andes Mountains to the East. While it sits closer to the equator than any other fine wine region in Chile, evening winds blast through this valley 365 days a year bringing summer nighttime temperatures to as low as 40 degrees and creating electric natural acidity in the region's grapes Danish born and raised Steffan Jorgensen (previously Head Winemaker at Bergevin Lane in Walla Walla) and his wife Pamela Nunez (native to Chile and an experienced winemaker with stints across Chile's top properties) make small lot varietal wines and blends from 20 acres of estate fruit planted in four separate vineyard sites. All wines are made with special attention to their mineral and earthy aspects and combine with Steffan's style that delivers a broad/voluptuous style with deep acidity.
productpage_usp_1_title

productpage_usp_1_text

productpage_usp_2_title

productpage_usp_2_text

productpage_usp_3_title

productpage_usp_3_text

productpage_usp_4_title

productpage_usp_4_text