Add your review
Review Fritz Muller N.V Perlwein Muller Thurgau Trocken (Dry), Rheinhessen, Germany
Fritz Muller N.V Perlwein Muller Thurgau Trocken (Dry), Rheinhessen, Germany
$16.99
($16.99 Incl. tax)
The semi-sparkling "Fritz" is created from the traditional German Müller-Thurgau grape. Fresh, fruity and exhilarating, light straw yellow with lovely green highlights. Fresh aromas of pear, apple and grapefruit. Mild and well balanced on the palate.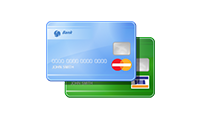 "Germany's answer to the Prosecco...a smash hit for the price!"
--Stuart Pigott, German Wine Writer
At a recent trade tasting of German wines, this lightly sparkling white wine was the first wine we encountered, and once I found out how affordable it was, I immediately thought it would make a terrific Wine of the Month for summer.  It does what a good Prosecco does; it provides easygoing enjoyment with some nice fruit in the glass, and an equally easy effervescence providing a sense of casual celebration. Enjoy as an aperitif or with light fare.
In a land of fairy tale castles and wine cellars built by monks, Fritz Müller is a modern project, beginning in 2009.  Recognizing that Müller-Thürgau, a grape that became notorious during the heyday of Liebfraumilch, can make beautiful wines when well grown in the proper soils.  Owner Guido Walter, a German wine merchant wanted to make wine he and his friends would enjoy drinking.  He teamed up with winemaker Jügen Hofmann, an award-winning Rheinhessen producer and Fritz Müller Secco was born.
What's it like?  In an extra-dry, very lightly fruity style, with citrus aromas and hints of grapefruit.  Simply Delightful.
Wine Reviews have already been wildly enthusiastic:
"Not one of those unpleasant Secco-blends with which German copy-cat vintners want to jump on the Prosecco train but an absolutely spring-like, prickling beverage!"
--Jens Priewe, wine journalist and author
"A trendy beverage that appears in the spirit of time like Prosecco but with much more intelligent and authentic quality than the mass produced comparative Italian rivals."
--Caro Maurer, Master of Wine, wine journalist
"The Fritz Müller success story started with a frizzante Müller-Thurgau sparkler, wonder-fully pure, uncomplicated, affordable and yet intelligent that exposes most Proseccos as too expensive and unnecessary!--Ursula Heinzelmann, Sommelier and food-journalist
productpage_usp_1_title

productpage_usp_1_text

productpage_usp_2_title

productpage_usp_2_text

productpage_usp_3_title

productpage_usp_3_text

productpage_usp_4_title

productpage_usp_4_text