Add your review
Review Graham's 2020 "Bicentenary" Limited Edition Vintage Porto 200 Years, Portugal
Graham's 2020 "Bicentenary" Limited Edition Vintage Porto 200 Years, Portugal
$265.99
($265.99 Incl. tax)
Only 600 bottles of this Limited Edition Port were imported into the U.S. and only 3000 bottles produced. We were lucky to secure 3 bottles for the store.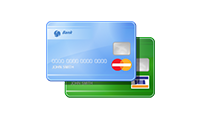 The Graham's 2020 Bicentenary Edition Vintage Port is an exceptional bottling. It is drawn from high altitude and north-west facing vines across three of Graham's four estates – Quinta dos Malvedos, Quinta da Vila Velha, and Quinta do Tua. Typically, a Graham's Vintage Port blend also comprises Quinta do Vale de Malhadas, a fourth property, far upriver in the remote Douro Superior.
2020 was the smallest vintage this century with exceptionally low yields. It was also a very early harvest, starting at Malvedos on September 1st (mid-September is closer to normal). Grape varieties which normally ripen sequentially in the Douro over a period of five to six weeks (meaning they are mostly picked and vinified separately) were all stacked together ready for picking almost at the same time. Whilst this posed quite a few manpower and other logistical challenges, it also provided us with new opportunities. The Touriga Nacional and the Touriga Franca are usually at opposite ends of the ripening spectrum and habitually have at least a two-to-three-week interval between pickings. However, in 2020 both ripened in unison, and this meant we were able to co-ferment the Nacional and the Franca, which resulted in some very interesting and excellent wines.
The result is an extraordinarily opulent, intense, and fresh Vintage Port. While it has the classic Graham's hallmarks, the wine is marked by a unique aromatic complexity and beautifully layered fruit.
productpage_usp_1_title

productpage_usp_1_text

productpage_usp_2_title

productpage_usp_2_text

productpage_usp_3_title

productpage_usp_3_text

productpage_usp_4_title

productpage_usp_4_text