Add your review
Review Graham's 10 Year Old Tawny Porto, Portugal
Graham's 10 Year Old Tawny Porto, Portugal
$35.99
($35.99 Incl. tax)
Unit price: $0.00 /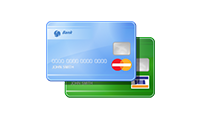 After a decade of care and slow seasoned oak maturation this wine is a wonderful example of the complex nutty and mature fruit flavours of Tawny Port.
Graham's 10 Year Old has a deep tawny and polished copper colour. Complex aromas combined with hints of honey and figs. On the palate, rich mature fruit flavours, beautifully mellowed with a luscious and long finish.
Storage & Serving
Pairs perfectly with creamy or fruity desserts that compliment, such as apple pie or almond cake. Serve chilled in a reasonably sized Port glass or white wine glass. It will stay fresh for four to six weeks once opened.
productpage_usp_1_title

productpage_usp_1_text

productpage_usp_2_title

productpage_usp_2_text

productpage_usp_3_title

productpage_usp_3_text

productpage_usp_4_title

productpage_usp_4_text