Add your review
Review Graham's 20 Year Old Tawny Porto, Portugal
Graham's 20 Year Old Tawny Porto, Portugal
$61.99
($61.99 Incl. tax)
Unit price: $0.00 /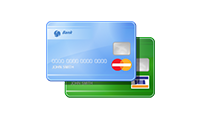 Graham's 20 Year Old Tawny is a Port wine perfected over two decades to delight those in the pursuit of excellence. Matured in seasoned oak casks for an average of twenty years, most wine lovers consider the 20 Year Old the perfect age and balance of maturity for a truly great Port.
Graham's 20 Year Old has an excellent bouquet of nutty characteristics and delicious mature fruit with hints of orange peel, exquisitely mellowed through wood ageing. On the palate, rich and smooth, perfectly balanced with a long and elegant finish.
Storage & Serving
Pairs perfectly with creamy or fruity desserts that compliment, such as cheesecake or crème brulée, as well as soft cheeses and nuts. Serve chilled in a reasonably sized Port glass or white wine glass. It will stay fresh for four to six weeks once opened.
productpage_usp_1_title

productpage_usp_1_text

productpage_usp_2_title

productpage_usp_2_text

productpage_usp_3_title

productpage_usp_3_text

productpage_usp_4_title

productpage_usp_4_text