Add your review
Review Hans Wirsching 2021 Silvaner Trocken, Franken Germany
Hans Wirsching 2021 Silvaner Trocken, Franken Germany
$21.99
($21.99 Incl. tax)
Wirsching Sylaners are rich and opulent - definitely a 'must try.' Aromas and flavors of ripe yellow plums, Golden Delicious apples, tropical fruit, especially pineapple, a touch of citrus, spices, fresh herbs and minerals. Sylvaner wines are great with s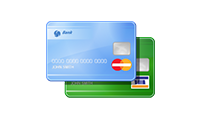 Wirsching Sylaners are rich and opulent - definitely a 'must try.' Aromas and flavors of ripe yellow plums, Golden Delicious apples, tropical fruit, especially pineapple, a touch of citrus, spices, fresh herbs and minerals. Sylvaner wines are great with swordfish, halibut, scallops, light chicken dishes.
Wirsching is one of the largest privately owned estates in Germany with history dating back to the year 1630, when Hans Wirsching donated a vineyard to the Abbey at Ebrach. This was the first record documenting the Wirsching family's involvement in wine. The Wirsching legacy and involvement with agriculture and winemaking has continued to the present.
Post phylloxera, Hans Wirsching resbuilt his vineyards using American rootstocks. He got Scheurebe cuttings from the Annaberg in the early 1950s (like Karl Fuhrmann at Pfeffingen / Pfalz) and transplanted them in the Kronsberg vineyard. The Wirsching and Pfeffingen estates deserve credit for pioneering efforts in making a place for the Scheurebe grape in German viticulture. Currently, The estate has holdings of nearly 80 hectares of which 40% in planted to Silvaner, the rest other grapes. Vineyard soils are gypsum marls with sandstone, clays and loams. Wirsching is a member of the VDP.
productpage_usp_1_title

productpage_usp_1_text

productpage_usp_2_title

productpage_usp_2_text

productpage_usp_3_title

productpage_usp_3_text

productpage_usp_4_title

productpage_usp_4_text