Add your review
Review Heitz Cellar 2018 Cabernet Sauvignon, Napa Valley, California
Heitz Cellar 2018 Cabernet Sauvignon, Napa Valley, California
$86.99
($86.99 Incl. tax)
This wine is a great expression of what pure and fresh Cabernet Sauvignon especially from Napa Valley can be. Bright and fresh red fruits fill the wine wine with subtle nuances of that classic Napa Valley eucalyptus.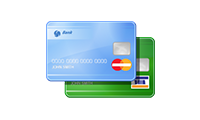 Founded in 1961, Heitz Cellar is a Napa Valley legend that has helped shape the history of Napa winemaking. Pioneering vintner Joe Heitz ushered in Napa's modern era with his iconic, globally- celebrated wines—including Napa Valley's first vineyard-designated Cabernet Sauvignon, the renowned Heitz Cellar Martha's Vineyard.
In 2018, the winery entered an exciting new chapter as the Heitz family passed this rich legacy into the hands of the Lawrence family, whose deep roots in agriculture and commitment to the same core values of fine winemaking made it a perfect match. "I've enjoyed coming to the Napa Valley for some time and have long admired the wine industry from afar," says new owner Gaylon M. Lawrence, Jr. "Our family was fortunate to have an extraordinary opportunity to acquire such a remarkable family business with Heitz Cellar. We're very excited about the winery's bright future."
Under the Lawrence family's guidance, the winery will continue to offer wines in the quintessential Heitz style. Made with an unwavering commitment to quality from organically farmed, 100% Napa Valley fruit, Heitz wines continue to represent the Lawrences' agrarian roots and commitment to the stewardship of Napa Valley.
A new chapter for Heitz Cellar
Before the Lawrence family took the plunge into the wine world, their agricultural focus was mainly on cotton, soybeans, rice, and citrus in the South Eastern part of the United States. When Gaylon's daughter Westin Lawrence relocated to Napa Valley to earn a degree from the Culinary Institute of America, she became captivated by its vineyards and culture. "My family loves farming," she explains, "And vineyards are pretty much the pinnacle of farming."
Visiting Westin, the Lawrences soon found that her enthusiasm was contagious. "My father was fascinated by the vines and the passion that the surrounding community held for them." she recalls. "People in the valley live and breathe vineyards, vines, grapes, and wine." The family decided to pursue becoming landowners and when they learned of the opportunity with Heitz, they knew they could not pass it up.
Early days
When Joe and Alice Heitz founded Heitz Cellar, fewer than a dozen wineries called Napa Valley home; it was, in Joe's words, "asleep." At the time, the belief that Napa Valley could become a globally recognized wine region had yet to take root, and creating a winery in the area was still considered a risk.
productpage_usp_1_title

productpage_usp_1_text

productpage_usp_2_title

productpage_usp_2_text

productpage_usp_3_title

productpage_usp_3_text

productpage_usp_4_title

productpage_usp_4_text