Add your review
Review Howard Park 2021 Miamup Cabernet Sauvignon, Margaret River
Howard Park 2021 Miamup Cabernet Sauvignon, Margaret River
$19.99
($19.99 Incl. tax)
Miamup Cabernet Sauvignon balances power and elegance in an ideal harmony, with a remarkable intensity of perfume ranging from cocoa dusted blackberries, violets and hedgerow herbs, cassis and coffee, and sweet earth. The palate reveals ample and succulen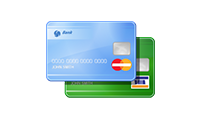 Howard Park is one of Western Australia's pioneering family-owned wineries, specialising in the state's premier grape-growing regions of Margaret River and the Great Southern.
Encompassing a 30+ year history and overseen by two generations of the Burch family, Howard Park is a multi-regional endeavour which has included the selection, acquisition and development of four exceptional estate vineyards across both regions as well as a winery and Cellar Door in Margaret River.
The winery is led by legendary winemaker, and winner of the 2018 Gourmet Traveller Wine Magazine 'Winemaker of the Year', Janice McDonald.
Howard Park is also a proud member of Australia's First Families of Wine (AFFW), a collective of twelve multi-generational family-owned wine producers. Together representing seventeen wine-growing regions across Australia and forty-eight generations of winemakers.
The Howard Park insignia celebrates the creation of the vine and its forbidden fruits as in the biblical reference of Garden of Eden. With the union of it's "Tree of Life" symbol and intertwined winged dragon, signifying the essential creative balance between the experience of temptation and ultimate enlightenment.
productpage_usp_1_title

productpage_usp_1_text

productpage_usp_2_title

productpage_usp_2_text

productpage_usp_3_title

productpage_usp_3_text

productpage_usp_4_title

productpage_usp_4_text