Add your review
Review Jeni's Honey Vanilla Bean Ice Cream Pint, Ohio
Jeni's Honey Vanilla Bean Ice Cream Pint, Ohio
$12.99
($12.99 Incl. tax)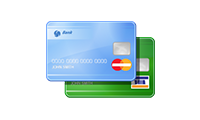 Light-years from plain.
A vanilla to end all vanillas. Made with Fair Trade vanilla beans that are warm and complex in flavor and a perfect partner for a touch of honey and grass-grazed milk.
Jeni's has never thought of vanilla as boring. Their version is rich and complex, with notes of amber, dried fruit, and butter cake. Meticulously grown and cured Fair Trade vanilla beans complement the incredible grass-grazed milk we've sourced for years from small Ohio dairies. A touch of golden honey—from Jeni's friends at Deer Creek Honey in Ohio—adds a featherweight note of nectar. Best enjoyed straight from a cone or alongside your favorite cake or pie.
productpage_usp_1_title

productpage_usp_1_text

productpage_usp_2_title

productpage_usp_2_text

productpage_usp_3_title

productpage_usp_3_text

productpage_usp_4_title

productpage_usp_4_text