Add your review
Review Luneta Five Bottle (50ml) Agave Spirit Tasting Kit
Luneta Five Bottle (50ml) Agave Spirit Tasting Kit
$61.99
($61.99 Incl. tax)
Here is the link to our recorded Zoom tasting with Jed Wolf, owner of Luneta Wild Agave. Buy a kit and follow along!
https://www.youtube.com/watch?v=af3kxU5Uppg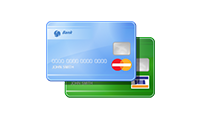 Mexicano- Lighter smoke and very green. There is a unique floralness that is distinctive to the Mexicano species of Agave. A real pretty Agave Spirit.
Papalometl- Lighter smokiness to this with some freshness and almost baking spice like qualities. Black pepper comes out more on the finish, with some subtle notes of leather.
Tobala- A very Fresh spirit, subtle smokiness throughout without every taking over. Notes of black pepper of vegetal agave leaf along with a salinity in the mouthfeel great a fresh feeling. A touch of soil gives it a earthiness while a light floral characteristic balances it out.
Cuishe- Vegetal up front, notes of black pepper and subtle stone fruit. The soft smoke up front becomes a little more robust on the finish causing a drying of the palate. This causes the black pepper to come out more on the finish.
Verde + Chino- Very vibrant notes of lemon and lime peel up front bring a raciness to this Agave spirit. Savory notes of green and black pepper add layers of character to the libation while hints of soil and the agaves themselves add a freshness on the finish. This is all wrapped up with a subtle smokiness through out.
productpage_usp_1_title

productpage_usp_1_text

productpage_usp_2_title

productpage_usp_2_text

productpage_usp_3_title

productpage_usp_3_text

productpage_usp_4_title

productpage_usp_4_text