Add your review
Review Lustau N.V. East India Solera Sherry, Jerez Spain
Lustau N.V. East India Solera Sherry, Jerez Spain
$28.99
($28.99 Incl. tax)
Unit price: $0.00 /
Complex and full of flavor, the aromas and flavors of Pedro Ximenez are upfront - raisins, jammy red plums, dates, walnuts, coffee and toffee with hints of tobacco. A salty edge and refreshing acidity balances. Tastes of both PX and Oloroso styles. Pair w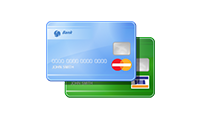 An East India Solera Sherry is a sweetened Oloroso, a sherry aged oxidatively with no flor yeast film. The name originates from the British East India trading company that shipped a variety of products from the East Indies, including sherry.  The sherry was included on these long journeys as both a perk for the the ship's crew on their long transatlantic voyage, as well as ballast. Lustau is the only known producer of this traditional style. It is made using 80% Oloroso and 20% Pedro Ximenez butts (large casks), which are blended and further matured 3 years in a hotter and more humid section of the bodega.
Complex and full of flavor, the aromas and flavors of Pedro Ximenez are upfront - raisins, jammy red plums, dates, walnuts, coffee and toffee with hints of tobacco. A salty edge and refreshing acidity balances. Tastes of both PX and Oloroso styles. Pair with caramel, toffee deserts, blue cheeses or by itself, slightly chilled.
The history of Lustau starts in 1896, when it was founded by Don Jose Ruiz-Bodejo. He was what is known as an almacenista (basically a storekeeper).  In other words, he grew some of his vines in his own vineyard, made then aged the wines or a period of time, and sold them to an exporter who further exported or commercialized them. After his death in 1930, the operation was moved to Jerez and expanded. It was Ruiz-Bodejo's son-in-law that established the Lustau Solera Reserva wines composed of old stocks of wines from different almacenistas.
productpage_usp_1_title

productpage_usp_1_text

productpage_usp_2_title

productpage_usp_2_text

productpage_usp_3_title

productpage_usp_3_text

productpage_usp_4_title

productpage_usp_4_text