Add your review
Review Lustau N.V. Solera Familiar Manzanilla Sherry Papirusa, Sanlucar de Barrameda Spain
Lustau N.V. Solera Familiar Manzanilla Sherry Papirusa, Sanlucar de Barrameda Spain
$17.99
($17.99 Incl. tax)
Unit price: $0.00 /
Light and dry reflecting the separate location whee it's made. Golden in color with aromas and flavors of roasted almonds, baked apples, marmalade, chamomile, and salty brine, almost green olive on the finish. Pair with fish and seafood - prawns, fried sa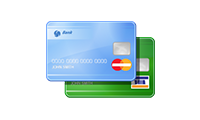 Lustau's Manzanilla Papirusa is included in its Solera Reserve Range  of sherries. Coming from very old soleras, most established or acquired between 1900 and 1930, it is produced by Bodegas Cuevas Jurado for Lustau - when bottled, these wines are 4-5 years old. Manzanillas are distinguished from Finos in that they are made in the port city of Sanlucar de Barrameda as opposed to Jerez (or other port cities). By the way 'Manzanilla' means chamomile in Spanish because of this sherry's distinctive nose.
Light and dry reflecting the separate location whee it's made. Golden in color with aromas and flavors of roasted almonds, baked apples, marmalade, chamomile, and salty brine, almost green olive on the finish. Pair with fish and seafood - prawns, fried sardines, oysters, pasta with clams.
The history of Lustau starts in 1896, when it was founded by Don Jose Ruiz-Bodejo. He was what is known as an almacenista (basically a storekeeper).  In other words, he grew some of his vines in his own vineyard, made then aged the wines or a period of time, and sold them to an exporter who further exported or commercialized them. After his death in 1930, the operation was moved to Jerez and expanded. It was Ruiz-Bodejo's son-in-law that established the Lustau Solera Reserva wines composed of old stocks of wines from different almacenistas.
productpage_usp_1_title

productpage_usp_1_text

productpage_usp_2_title

productpage_usp_2_text

productpage_usp_3_title

productpage_usp_3_text

productpage_usp_4_title

productpage_usp_4_text