Add your review
Review 00 Wines "VGR" 2019 Pinot Noir, Willamette Valley
00 Wines "VGR" 2019 Pinot Noir, Willamette Valley
$93.99
($93.99 Incl. tax)
2019 is a very classic elegant vintage from the Willamette Valley. This wine is light and bright with so much life and elegant cherry fruit woven through the plate. Wonderfully balanced savory notes on the finish.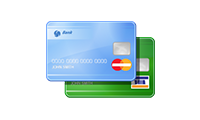 Grape clusters are destemmed by hand at the pedicel, leaving the berry intact whole berries are placed in 500L terra cotta amphorae imported from Tuscany, where they spontaneously ferment from the inside out with indigenous yeast. After primary fermentation, the juice is pressed off into French oak barrels and stays there for 8 months. Only 10% new French oak. Mild growing season in the Willamette Valley a very classic vintage. 
Vineyards: Shea, Stardance, Eola-Amity Hills( a secret vineyard) Hyland Vineyard, Chehaleam Mountain vineyard. 
productpage_usp_1_title

productpage_usp_1_text

productpage_usp_2_title

productpage_usp_2_text

productpage_usp_3_title

productpage_usp_3_text

productpage_usp_4_title

productpage_usp_4_text