Add your review
Review Opolo 2021 Mountain Zinfandel, Paso Robles
Opolo 2021 Mountain Zinfandel, Paso Robles
$29.99
($29.99 Incl. tax)
Exquisite notes of red plum, blueberry, sandalwood, and white pepper wreath a central core of supple silky tannins.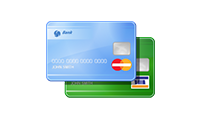 Opolo Vineyards has a long established reputation of growing and producing award winning wines in Paso Robles, California. With nearly 300 acres of vines on the east and west side of Paso Robles, Opolo Vineyards is privy to a wide range in climate, soil and growing potential—allowing extensive range of varietals to flourish. This variety combined with the passion behind the brand has made Opolo a favorite of wine enthusiasts everywhere.
The grapes for this wine are sourced from Opolo's vineyards in Paso Robles, an appellation justly famous for producing intense fruit forward zinfandels. The climate of these Westside vineyards are characterized by slightly cooler growing conditions due to coastal temperatures and austere soils which produce a fruit with exceptional varietal character and expression.
productpage_usp_1_title

productpage_usp_1_text

productpage_usp_2_title

productpage_usp_2_text

productpage_usp_3_title

productpage_usp_3_text

productpage_usp_4_title

productpage_usp_4_text