Add your review
Review Quinta do Vesuvio 2017 Capela do Vesuvio Vintage Porto, Portugal
Quinta do Vesuvio 2017 Capela do Vesuvio Vintage Porto, Portugal
$199.99
($199.99 Incl. tax)
99 Pts James Suckling: This is an old-vine Port with two-thirds coming from ancient ones. Bark, black tea, crushed grapes and mahogany. Big and grippy. Old, traditional styled Port with incredible depth and power. Big yet polished tannins. This is foot-tr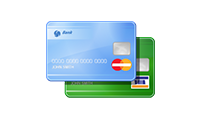 The Capela is a micro-terroir Vintage Port produced from three small vineyards at Quinta do Vesuvio – inspired by the incredibly low-yielding 90-year-old vines from the Vinha da Capela vineyard, which create Vintage Ports of extraordinary complexity and character.
In the space of 10 years, from 2007 to 2017, just four Capela da Quinta do Vesuvio Vintage Ports have been made, all of them coinciding with classic Vintage Port declarations, which producers only commit to in outstanding years. As with the preceding Capela Vintage Ports, the 2017 is based on the namesake Vinha da Capela, the Escola ('school') parcels – laid out along the sheltered base of the estate's main central valley, and the Vale da Teja vineyards separated from the Escola by a prominent ridge.
The favourable location of the Escola vineyard came into its own in 2017, one of the hottest and driest years ever recorded in the Douro. Low-lying along Vesuvio's central valley floor, the constituent parcels are ideally protected from excessive heat and, significantly, act as a collection point for rainwater with soils that have more moisture than the more exposed areas of the property.
The mature Vale da Teja Touriga Franca plantings (more than 45 years old) have deep roots whose ability to access water far down in the subsoil make them ideally suited to overcome the trials of especially dry years such as 2017. Like all Quinta do Vesuvio Vintage Port, the Capela is trodden in the quinta's lagares, more specifically in two smaller lagaretes, created by the partitioning of one of the existing large granite lagares. This makes for ideal extractions that provide the complexity and structure which are stylistic keynotes of Capela Vintages Ports.
For the Capela Vintages, our head winemaker, Charles Symington, favours co-fermentations — fermenting different grape varieties together in the same lagar. In 2017, he combined the early ripening Alicante Bouschet (from one of the Escola parcels) with the grapes from the old, field blended Vinha da Capela, which being low-lying also ripen early. This lagar was fermented at a slightly warmer temperature to maximise structure and concentration. The Touriga Nacional was joined with the Touriga Franca and the Sousão, as their ripening unusually overlapped, and this lagar was cool-fermented to favour aromatic expression. Both lagares fermented longer, another feature of Capela Vintages, which gives the wines a drier profile. Furthermore, the later run-off allows more extended skin contact, accentuating complexity and structure.
James Suckling 99pts: This is an old-vine Port with two-thirds coming from ancient ones. Bark, black tea, crushed grapes and mahogany. Big and grippy. Old, traditional styled Port with incredible depth and power. Big yet polished tannins. This is foot-trodden. Co-fermented. Real deal. 
productpage_usp_1_title

productpage_usp_1_text

productpage_usp_2_title

productpage_usp_2_text

productpage_usp_3_title

productpage_usp_3_text

productpage_usp_4_title

productpage_usp_4_text