Add your review
Review Redwood Empire "Emerald Giant" Rye Whiskey, Sonoma County, California
Redwood Empire "Emerald Giant" Rye Whiskey, Sonoma County, California
$34.99
($34.99 Incl. tax)
Drink and help the planet! For each bottle sold, Redwood Empire works with Trees for the Future and plants a tree! Emerald Giants Mash bill is 95% rye and 5% malted barley.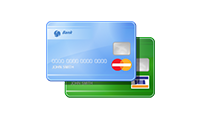 Named after the fastest growing redwood in the world, this is a floral and expressive rye. Bold rye and anise flavors up front leads to rich notes of toffee, shortbread cookies and vanilla. The fennel from before becomes "candied" on the finish and works along with creamy vanilla flavors.
Check out Sipping with Jeremy where our spirits specialist Jeremy Dugan reviews the core lineup of Redwood Empire. 
productpage_usp_1_title

productpage_usp_1_text

productpage_usp_2_title

productpage_usp_2_text

productpage_usp_3_title

productpage_usp_3_text

productpage_usp_4_title

productpage_usp_4_text