Add your review
Review Robert Weil 2021 Estate Riesling Spatlese, Rheingau, Germany
Robert Weil 2021 Estate Riesling Spatlese, Rheingau, Germany
$44.99
($44.99 Incl. tax)
The Estate Spätlese superbly displays Spätlese's riper, richer style from late-picked fruit.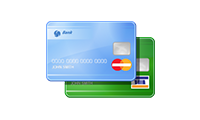 The Estate Spätlese is sourced from parcels that neighbor the estate's classified single-vineyard sites. It also includes preselection fruit from the top sites, which gives the wine an extra dimension of fruit and mineral intensity. 
THE ROBERT WEIL ESTATE: Founded in 1875, Weingut Robert Weil is one of the finest producers in the Rheingau region. Wilhelm Weil, the great grandson of the estate's founder, carries on the uncompromising, quality-oriented vineyard and cellar practices that have been the hallmark of this elite estate for four generations. The Rheingau is a small section of the Rhine River valley, near the city of Mainz. Notable for steep, south-facing slopes in a protected valley along a climate-moderating river, this legendary wine region has the ideal conditions for growing ripe, full-bodied Riesling.
THE 2021 VINTAGE: We were thankfully spared the most extreme weather conditions seen in Europe in 2021, but excessive rain remained a concern throughout spring and summer. This necessitated an unusually intensive set of vineyard management measures in order to secure good air circulation in the vines with additional canopy thinning, cluster thinning and green harvest. Good September weather helped deliver outstanding physiological ripeness. Our tireless work in the vineyards, and the extraordinary adaptability of the Kiedricher Berg itself, ultimately delivered not just ripeness, but also excellent fruit that was ideally ripe and healthy.
productpage_usp_1_title

productpage_usp_1_text

productpage_usp_2_title

productpage_usp_2_text

productpage_usp_3_title

productpage_usp_3_text

productpage_usp_4_title

productpage_usp_4_text