Add your review
Review S.C. Pannell 2021 Shiraz "Field St." McLaren Vale
S.C. Pannell 2021 Shiraz "Field St." McLaren Vale
$24.99
($24.99 Incl. tax)
Violets, raspberry coulis and the beautiful perfume of fresh berries. The nose is intoxicating. It's all about the purity of the fruit with the added complexity of a bush track in summer. Medium-bodied, velvety, plush, even and long. Lovely earthy tannins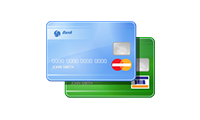 A modern, warm-climate Shiraz stripped back from the artifice of winemaking to express the purity and breadth of McLaren Vale fruit. For me it's all about the preservation of fruit flavours and not at the expense of losing weight nor richness.
Violets, raspberry coulis and the beautiful perfume of fresh berries. The nose is intoxicating. It's all about the purity of the fruit with the added complexity of a bush track in summer.
Medium-bodied, velvety, plush, even and long. Lovely earthy tannins clean up the finish. Nothing overblown, all in balance.
productpage_usp_1_title

productpage_usp_1_text

productpage_usp_2_title

productpage_usp_2_text

productpage_usp_3_title

productpage_usp_3_text

productpage_usp_4_title

productpage_usp_4_text