Add your review
Review Solorzano and Stolpman 2018 "The Great Places" Syrah, Ballard Canyon
Solorzano and Stolpman 2018 "The Great Places" Syrah, Ballard Canyon
$94.99
($94.99 Incl. tax)
The debuted vintage of Great Places by Ruben Solorzano. This wine is smooth and giving upon release and it will expand for even heightening pleasure with age.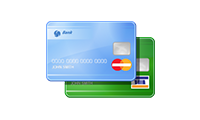 The Great Places Syrah comes from just 8 acres on the steepest hillside in the vineyards. 
The always theorizing and experimenting Vineyard Manager at Stolpman since 1994, Ruben was crowned "the Grape Whisperer" by Wine Enthusiast Journalist Matt Kettmann.  Via Ruben's vineyard management company, he controls not only his home Stolpman Vineyards, but also several of the best sites from the Western edge of STA Rita Hills through Happy Canyon. Tom Stolpman saw something in the way he worked with the vines and knew there was no one else who could do what he does. Ruban designed this vineyard and used pre-clonal syrah vines onto one beautiful hillside marching rows of diagonal trellises directly above ballard creek. each vine yields just two tiny concentrated syrah clusters. 
productpage_usp_1_title

productpage_usp_1_text

productpage_usp_2_title

productpage_usp_2_text

productpage_usp_3_title

productpage_usp_3_text

productpage_usp_4_title

productpage_usp_4_text