Add your review
Review Talisman 2017 Pinot Noir, Starscape Vineyard, Russian River Valley
Talisman 2017 Pinot Noir, Starscape Vineyard, Russian River Valley
$57.99
($57.99 Incl. tax)
Aromas of cherries, vanilla, plum, white pepper, cedar, & Christmas spice. The palate is very complex, expressing a fun raspberry zing, cherry cola, red apple skin & a hint licorice; all so smooth & integrated with great acidity & seamless texture.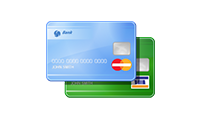 Starscape Vineyard (previously named Floodgate and prior to that, Mark West Vineyard) is located on Trenton-Healdsburg Road on the southern end of an area known as the Middle Reach of the Russian River. The Middle Reach is arguably the most iconic area for Russian River Pinot noir.
We source Dijon 777 and on old block of Pommard from a south-facing slope composed of Laniger loam soils. An East-facing slope is the home of a younger planting of Dijon 828, one of the more recent imports to California.
productpage_usp_1_title

productpage_usp_1_text

productpage_usp_2_title

productpage_usp_2_text

productpage_usp_3_title

productpage_usp_3_text

productpage_usp_4_title

productpage_usp_4_text