Add your review
Review The Walls "Mahana" 2019 Red Blend, River Rock Vineyard, Walla Walla Valley
The Walls "Mahana" 2019 Red Blend, River Rock Vineyard, Walla Walla Valley
$60.99
($60.99 Incl. tax)
61% Syrah 38% Grenache 1% Viognier. Nose of red and blackberry fruits as well as flowery incense, peppery spice, and sandalwood. It has a rounded, mouth-filling texture, full-bodied richness, and sweet tannins as well as brilliant balance.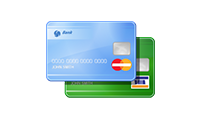 The Walls 2019 Mahanaa Syrah blend was fermented in concrete and open and closed-top stainless steel tanks. Native yeast and cold soaks for up to 5 days.
Macerations ran 18 to 38 days. 100% free-run. Aged in 20% new French oak large format vessels.
This syrah blend comes from River Rock Vineyard, which lies in the Walla Walla Valley in the sub-AVA of The Rocks District of Milton Freewater.
productpage_usp_1_title

productpage_usp_1_text

productpage_usp_2_title

productpage_usp_2_text

productpage_usp_3_title

productpage_usp_3_text

productpage_usp_4_title

productpage_usp_4_text