Add your review
Review Willett Pot Still Reserve Kentucky Straight Bourbon Whiskey, Bardstown, Kentucky
Willett Pot Still Reserve Kentucky Straight Bourbon Whiskey, Bardstown, Kentucky
$52.99
($52.99 Incl. tax)
Unit price: $0.00 /
One of the most balanced Bourbons out there. Just enough charred oak and spice to make it robust, but enough caramel and vanilla to make it decadent.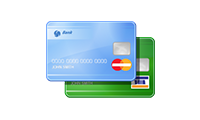 If you find Noah's Mill to be too much charred oak and spice and think Rowan's Creek has too much caramel and vanilla, Willett Pot Still Bourbon is the happy medium for you. Creamy notes of caramel pair with a quick pop of spice and charred oak which lighten up the palate so it isn't too luscious. Notes of toasted vanilla take over for the caramel while still cooperating with the spice and charred oak. One of the most balanced Bourbons on the market, and just look at that bottle!  
I suspect we sell as much of this whiskey for the distinctive pot-stilled shape of its hand-made Italian-crafted bottle as we do for the whiskey inside, but don't let the cuteness turn you away from this textbook whiskey.  Kentucky Bourbon all the way.  The House of Willett doesn't do any distilling, I'm told, but it acquires different distillates from the Heaven Hill complex across the river, then ages each whiskey in its portfolio to a unique barreling regimen.  It may have a peach note in there somewhere. 
productpage_usp_1_title

productpage_usp_1_text

productpage_usp_2_title

productpage_usp_2_text

productpage_usp_3_title

productpage_usp_3_text

productpage_usp_4_title

productpage_usp_4_text