13 Jun 2022 | Samantha Dugan and Kevin Lepisto
CLASSIC WINES FOR A CLASSIC DAD
Ahhh, the Old World!  For wine enthusiasts, we are talking about wine-growing Europe, some of the most picturesque scenery on the planet.  It is also the source of vinous vinifera, the wine-producing grape varieties originating in the forests of the Caucasus Mountains, spreading to the Fertile Crescent, then Greece, then Rome, then wherever grapes could grow in places conquered by the Romans, like the rest of Italy, France, Spain and Portugal.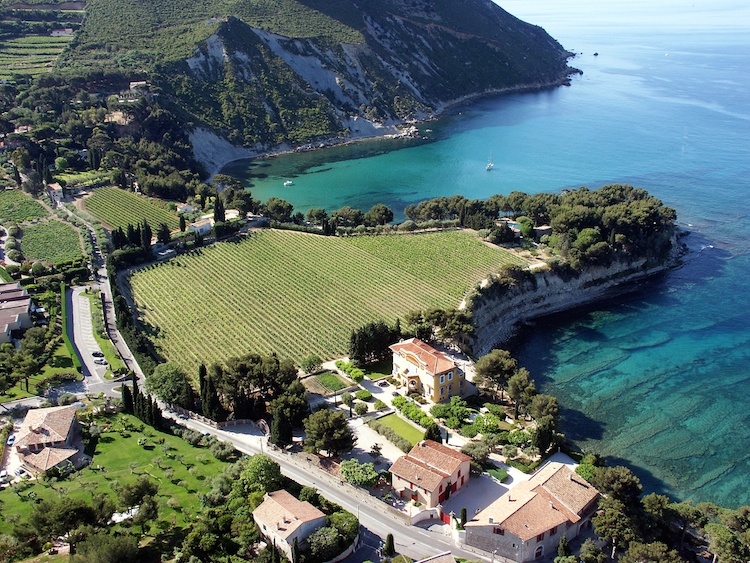 For those seeking inspiration, it is in these four countries (plus Germany and Austria) that our most familiar grape varieties in the New World (North & South America, Australia, New Zealand, South Africa, Chile and Argentina) came from.  You may not be familiar with the wines of Bordeaux, but you certainly have experience with Cabernet Sauvignon, Merlot, Cabernet Franc and Malbec. 
Did you know that Burgundy is a place that originated two of our most popular wines in the west, Chardonnay and Pinot Noir?  And France's Rhone Valley is the ancestral home of Syrah and Grenache?  France's Loire Valley is home to Sauvignon Blanc and Chenin Blanc?  That Italy's Tuscany is the home of Sangiovese, and Spain's Rioja is the source of Tempranillo?
These are all wine classics, the places that quality vintners all over the world turn to for inspiration. And this Father's Day is a great time to pair up a bottle or two of classic wine with dear old classic Dad. 
Check out the following selection of wines from the Old World! These are classically structured wines from the noble regions of France, Italy, Spain, and Portugal.
2015 Chateau Meyney Saint-Estephe 1.5L Magnum, Bordeaux  $106.99 (limited)
"94 Points.  The 2015 Meyney is an outstanding Saint-Estephe and here confirms its shock value at the blind Southwold tasting.  Intense dark cherries, blackberry and sage on the nose reveal just a hint of iron filings, all very cohesive and demonstrating well-integrated oak.  The medium-bodied palate offers fine-grained tannins, good grip and plush red fruit laced with white pepper and sage, leading to a more structured finish than the 2014.  Superb."
--Neal Martin, Vinous
2019 Dagueneau "Silex" Blanc Fume de Pouilly, Loire Valley  $152.99
A spectacular vintage from one of France's most iconic estates. Started in 1982 by Didier Dagueneau who set forth tipping Pouilly-Fume on its side by making wines from Sauvignon Blanc that rival those of Burgundy. Silex vineyards have always been treated like those of Burgundy's Grand Crus. Benjamin Dagueneau took over the reins in 2008 when his father Didier passed away in an experimental plane crash. Silex is always the leanest and most needing of time in the Dagueneau lineup, but the wait is way worth it. World class. 
2017 Domaine Tawse Volnay 1er Cru Les Fremiets, Burgundy  $91.99
This 1er Cru vineyard is actually quite close to Pommard and you can feel the power of the terroir in this wines. 50% whole cluster with 20% new oak, there is an elegant force to the aromas. Layers of dark cherry, gentle smoke, flowers and spice. On the palate there is a silky finesse, or grace to the texture. Supple fruit, spice, more floral notes and a touch of stone fruit slip across the palate and leave an indelible Burgundian stain. So very sexy.  
N.V. Hure Freres "Memoire" Extra Brut Champagne  $93.99
Brothers Francois and Pierre Hure are the third generation to be making Champagne at this tiny estate. Practicing organic and biodynamic farming, they are champions of the soil. 45% Pinot Noir, 45% Pinot Meunier and 10% Chardonnay, this is a solera blend that started with the 1982 vintage and each year a little wine from the current vintage is added to the blend. This is a truly serious and complex grower Champagne. Notes of baked apples, acacia, roasted nuts, dried fruits and toasted butter rolls. The layering here is amazing and the finish goes on forever. Nerdy but oh so extraordinary! Only 250 cases made.
Aged & Ready
2013 Esporao 'Quinta Dos Murcas' Douro Reserva, Portugal  $40.99
Complex aromas of cooked dark berry fruits, with balsamic notes and spice notes from the oak barrel aging.  This is a bold, rich dark red from the Douro valley.  Firm and concentrated with mature tannins. Long and persistent finish, balanced and elegant.
2013 Bodegas Penafiel 'Mironia' Ribera del Duero Reserva, Spain  $41.99
This Ribera is in a great place with nearly 10 years of age on it now. Plenty of ripe red and black cherry fruit have integrated with sweet baking spices from the French oak aging to make a smooth, elegant wine.
2010 Salvatore Molettieri Taurasi 'Vigna Cinque Querce', Campania, Italy  $45.99
Taurasi is a classic, small wine region in Campania known for producing cellarworthy, powerful wines from the Aglianico grape. Salvatore Molettierri produces some of the most age worthy styles of this powerful wine.  This Taurasi is deep with dark plum and black cherry fruits with plenty of earth, leather, coffee, tobacco and spices.  The extra age has mellowed the tannins and brought out more of the tertiary, savory flavors.  
2012 Casanuova delle Cerbaie 'CDC' Brunello di Montalcino, Tuscany, Italy  $59.99
What a great surprise to find this aged Brunello in our distributors portfolio. 2012 was a warm vintage so this Brunello is ready to drink now! This is a beautiful expression of Sangiovese; medium bodied with fine, soft tannins and expressive red cherry fruit.
2011 La Rioja Alta '904' Rioja Gran Reserva, Spain  $69.99
Lovely dried red fruit, such as plums with just a hint of prunes. Cedar, walnut and leather undertones. Full-bodied with lots of fruit, considering its age, as well as hints of smoke, tobacco, bark and black tea. Some balsamic at the finish.
2005 Venturini Amarone della Valpolicella Classico Riserva, Veneto, Italy  $147.99
This is a beautiful, rich expression of this special wine from northern Italy. It's rare for us to find a wine already aged and ready to drink and that's exactly what this 2005 Amarone is from Venturini.  It's dense with dark red cherries, plums and dried fruits with notes of underbrush and baking spices adding complexity.  This is a smooth, meditational wine to enjoy after dinner with a little gorgonzola cheese.
2013 Paolo Conterno 'Ginestra' Barolo Riserva, Piedmont, Italy  $199.99
These wines always show an extra degree of richness and dark fruit. The delivery is broad and rich instead of vertical and sharp, and the wine wraps evenly over the palate. This expression from the cool 2013 vintage shows good structure, freshness, integrated tannins and a long succession of dark fruits.