07 Dec 2021 | Jeremy Dugan
FRIDAY NIGHT COCKTAIL EXPERIMENT WITH CYNAR LIQUEUR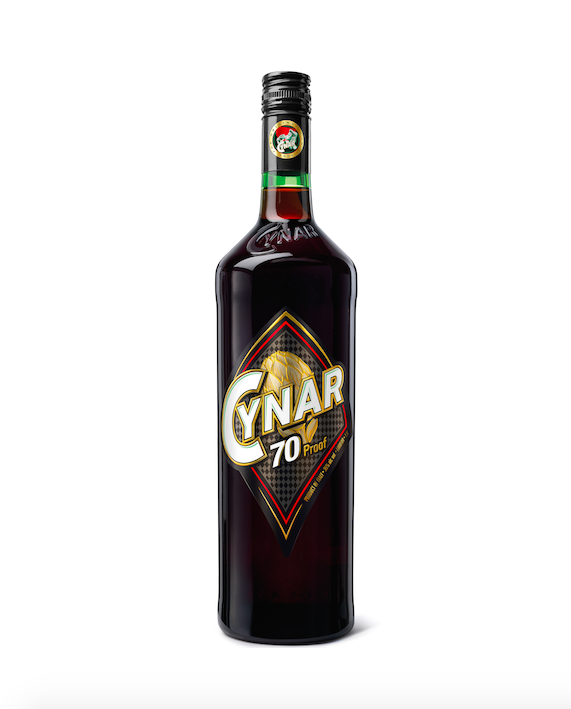 How do you all spend your Friday nights? Not always, but from time to time you can find me tinkering at my home bar finding ways to use products we carry. And that is what lead me to spending some time trying to figure out what to do with Cynar. Staying with the same base of ¾ an ounce of Cynar 70 liqueur and ¾ an ounce of Caffo Limoncino dell'Isola liqueur ($18.99), I added 1.5 ounces of whiskey to each cocktail to see how the different whiskies worked with the base ingredients.  The three whiskies I used were Evan Williams Bottled in Bond Bourbon, Isaac Bowman Port barrel finished Bourbon and Balcones Texas Rye.  Hard research to do, but I do it so you all can have new things to try, you're welcome.
Evan Williams Bottled in Bond Bourbon Whiskey
Louisville, Kentucky   $18.99 per bottle
This cocktail has a lot of savory, tea like characteristics. Picking up a lot of the baking spices from the Bourbon and the herbaceousness of the Cynar.  The Limoncino adds a little acidity, reminds me of a lemon wedge in a glass of iced tea. More savory, earl grey tea like flavors come out. This really does taste like a spiked iced tea.
Isaac Bowman Port Barrel Finished Bourbon Whiskey
Fredricksburg, Virginia  $39.99 per bottle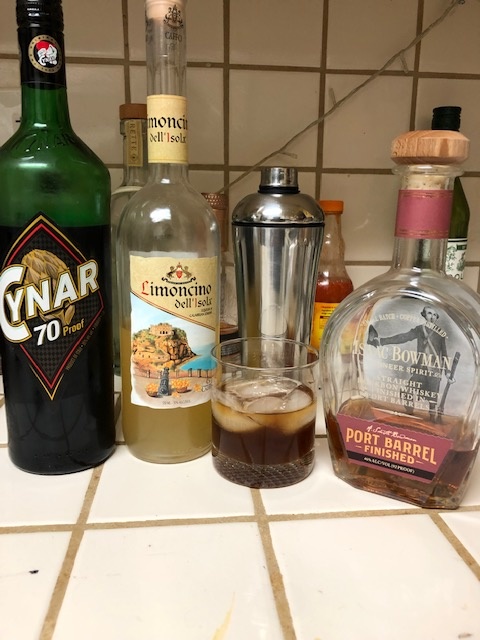 Limoncino is more pronounced in flavor here, coming off a little more like candied lemon peel.  Slight bitter/savory characteristics hit along the edge of the tongue while dark fruits, more cherry-like, coat the tastebuds.  This cocktail is much more rounded in body and softer than the Evan Williams version, that Limoncino really does a nice job of balancing out the richness of the Virginia Bourbon.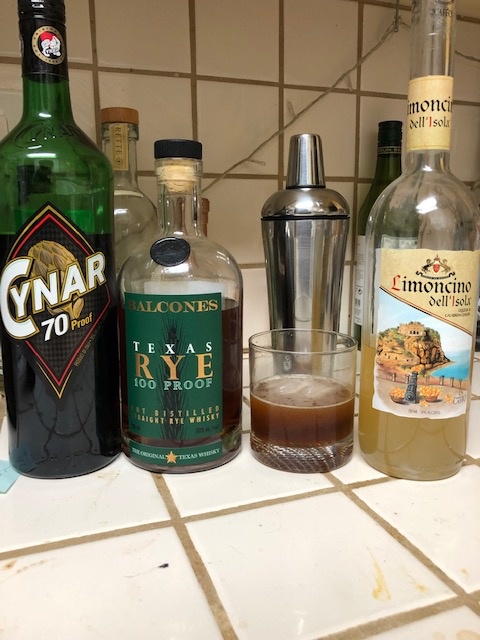 Balcones Rye is already an expressive, bold spirit.  So I was not surprised that this cocktail was the most vibrant, but I was surprised how big the chocolate characteristics were. Cocoa powder and dark chocolate just coat the palate and sink in deep to your tastebuds. A bright pop of cinnamon comes out too, a slight bitterness from Cynar, but really, it's the chocolate that takes center, left and right stage in this cocktail.